Sign up for the Family Tree Newsletter Plus, you'll receive our 10 Essential Genealogy Research Forms PDF as a special thank you!
Get Your Free Genealogy Forms
"*" indicates required fields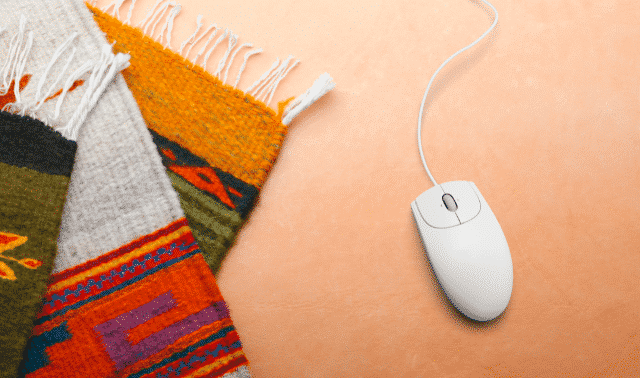 If your relatives swap legends about a "Cherokee princess" in the family tree or your lineage claims other Native American ancestors, Ancestry.com has some tools to help you separate history from lore. Many of the records that Ancestry offers are due to a partnership with the Oklahoma Historical Society that added and indexed millions of Native American records on the site. Most include images of original documents as well as transcriptions.
The collection is strongest on records of tribes forcibly relocated to Indian Territory (present-day Oklahoma) in the 19th century. Most notably, these include the Five Civilized Tribes that originally lived in the southeastern United States: the Cherokee, Chickasaw, Choctaw, Creek and Seminole. But you'll also find records on tribes from other parts of the country, such as the Delaware, that eventually were pushed into Indian Territory. And the US Indian Census Rolls include those living on reservations anywhere, along with others who maintained formal ties with a tribe under federal supervision. The censuses were to be taken yearly from 1885 to 1940, though Bureau of Indian Affairs agents didn't always comply with Congress' order. Here's how to take advantage of this vast collection:
1. To start searching the site's Native American resources, go to the main collection search page.
This American Indian Records landing page makes an efficient jumping-off point for all the relevant resources—without muddying the waters with irrelevant results. Type in as much or as little as you know.
You often can get useful results with just a first and last name, approximate birth date and a "lived in" location (select an option such as "Oklahoma, USA" from the dropdown menu that appears as you type). Many of these records give Indian names as well as Anglicized names, but the Anglo names seem to be the best bet for quick results.
2. Your results may reflect several different databases within the collection, likely with the most hits from the annual Indian censuses (shown).
Check each of these census hits (noting the date and place listed on the results page, which may not be evident on the actual record). The information therein may be bare bones: These enumerations varied by year and place, with some a strictly alphabetical list of names and ages and others giving family groups.
3. Richer data may be waiting in tribal enrollment applications—government records of tribe members that began after passage of the Dawes Act in 1887.
Enrollment began in 1896, stopped and started over in 1898, and was mostly finalized in 1907, totaling 300,000 applications in all (two-thirds of which were rejected). A person's application may include a transcription of an interview seeking to establish tribal membership, including data on spouse, children and parents (even the mother's maiden name). Don't be discouraged if the first page or two Ancestry.com serves up is a blur or looks like nothing more than the front of a file folder; keep clicking to view the next page until you get to the good stuff.
Individual Dawes-related databases include applications, enrollment cards, records related to that invalidated 1896 roll and land allotments for those who proved tribal membership.
Other similar databases from what's now Oklahoma are the Wallace Roll of Cherokee Freedmen, 1890-1893; Citizenship Case Files in Indian Territory, 1896-1897; 1906 Guion Miller records of 90,0000 Eastern Cherokee applicants; and the Baker Roll, the final determination for membership in Eastern Band of Cherokee, 1924-1929.
4. Your American Indian ancestors also may appear in other Ancestry.com databases, of course, but keep in mind that Indians aren't identified as such in the 1790 through 1840 US censuses.
A few were counted beginning in 1850, but enumerators were instructed that "Indians not taxed are not to be enumerated," which left out those on reservations or in nomadic tribes.
It's worth looking for your ancestors in the 1900 and 1910 federal censuses on Ancestry.com, however, because both included a page of extra questions labeled "Special Inquiries Relating to Indians." You may have to count lines from the main enumeration page to follow which lines here refer to your ancestors. Information under "Special Inquiries" included the individual's tribe, the tribe of the father and mother and the person's proportion of "white blood," if any.
5. In addition to delving into databases, you can take advantage of online guidance.
Rootsweb (acquired by Ancestry in June 2000) offers an online guide to Native American research. With these records and online help, it's never been easier to investigate those rumors of Native royalty—or to discover actual Native American ancestors.
A version of this article appeared in the September 2015 issue of Family Tree Magazine.
Last updated: November 2022
Related Reads