 Do you have Unidentified Family Roots? You don't have to cope alone.
View Details Americans of native, African and Chinese descent were once negatively stereotyped and discriminated against because of their ethnicity. Now pride is beginning to replace prejudice&#151at least for some ethnic Americans. The number of people who called themselves Native Americans in the 2000 US Census more than doubled from a...
View Details Photos and records from regional and state archives are making their way to the Web.
View Details Genes may enable you to trace your family tree back not merely a few generations but hundreds, even thousands of years.
View Details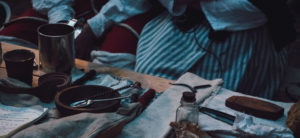 Fatty liver? Brain fever? If archaic medical terms are make your head spin, turn to this list of health hazards your ancestors may have faced.
View Details Don't just shop till you drop when you're in Freeport, Maine — you can't afford to miss this New England enclave's abundant historic places.
View Details
Sign up for the Family Tree Newsletter
Plus, you'll receive our 10 Essential Genealogy Research Forms PDF as a special thank you!
Get Your Free Genealogy Forms
"*" indicates required fields Books, Web sites and more
View Details Three 21st-Century Families Experience the Hardships and Triumphs of Homesteading on the 1883 Montana Frontier for a New Pbs Historical Reality Series.
View Details The English release of Heredis adds another competitor to the ever-growing list of software programs for family historians.
View Details GenTech announced it will become a division of the National Genealogical Society.
View Details