Sign up for the Family Tree Newsletter
Plus, you'll receive our 10 Essential Genealogy Research Forms PDF as a special thank you!
Get Your Free Genealogy Forms
"*" indicates required fields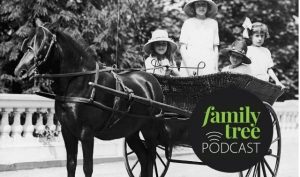 In this episode, Gena Philibert-Ortega joins us to discuss the importance of understanding 20th century census records as genealogists. Plus: we explore how to participate in the indexing of the 1950 census and sniff out both facts and fictions in family stories.
Read More