Sign up for the Family Tree Newsletter Plus, you'll receive our 10 Essential Genealogy Research Forms PDF as a special thank you!
Get Your Free Genealogy Forms
"*" indicates required fields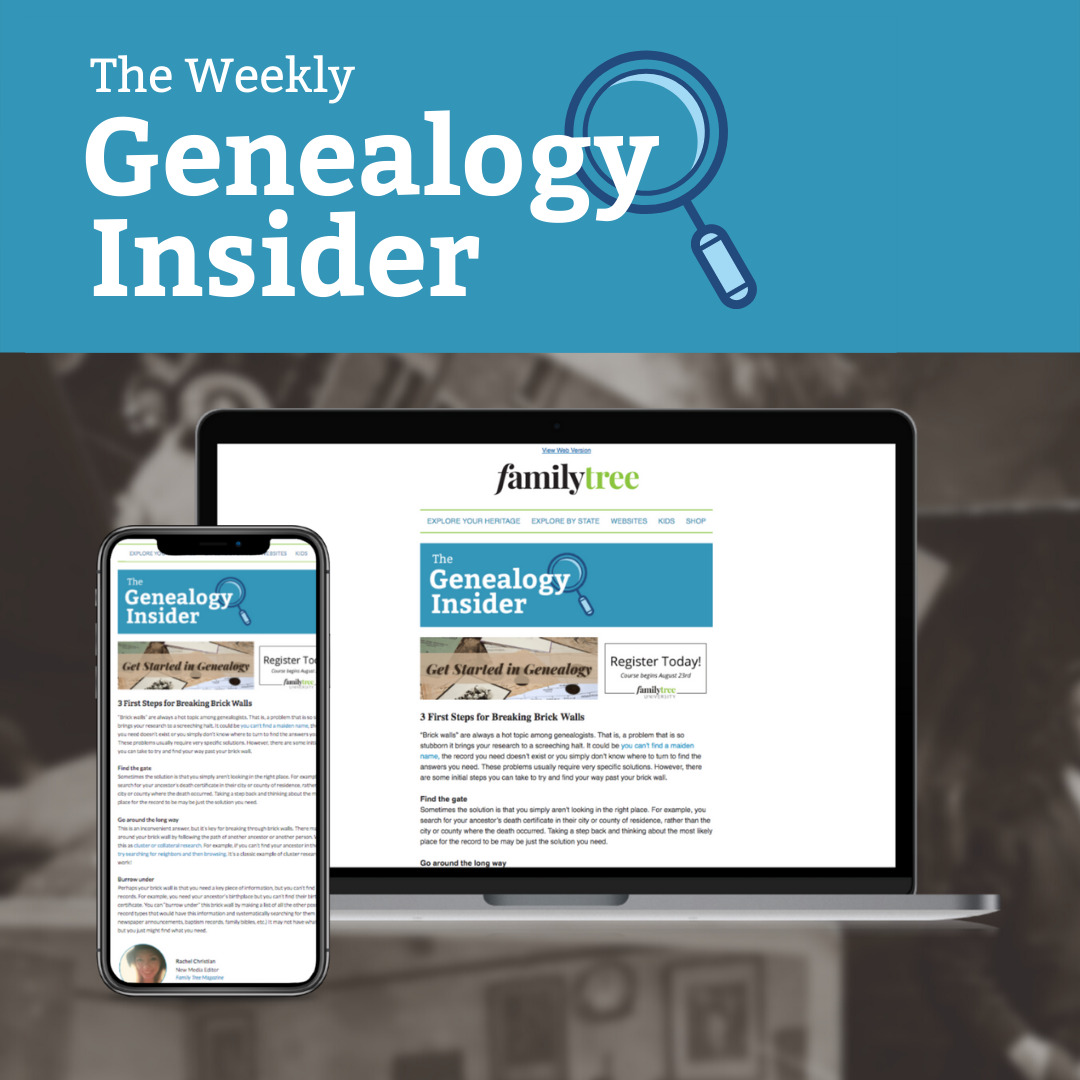 The Genealogy Insider is a free, weekly newsletter sent on Thursdays. It includes a new message each week from Family Tree editors, University instructors and guest family history experts.
Subscribe for weekly research strategies, tips and tricks, as well as the latest goings-on here at Family Tree Magazine!
Subscribe