 Even before its final mission, the Confederate submarine H.L. Hunley was a coffin ship. When nine men climbed inside on a cold night in 1864, they knew that its iron belly had suffocated previous crews. But the Confederacy needed a secret weapon against Union ships blockading vital routes. Confederate...
View Details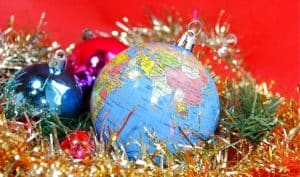 Good food brings people together. If you've wondered what your ancestors from around the world ate during the holidays, here is a guide.
View Details Best Bets for Celebrating Your Heritage and Bringing the Past to Life.
View Details The race to create easy-access US census data continues
View Details