Sign up for the Family Tree Newsletter Plus, you'll receive our 10 Essential Genealogy Research Forms PDF as a special thank you!
Get Your Free Genealogy Forms
"*" indicates required fields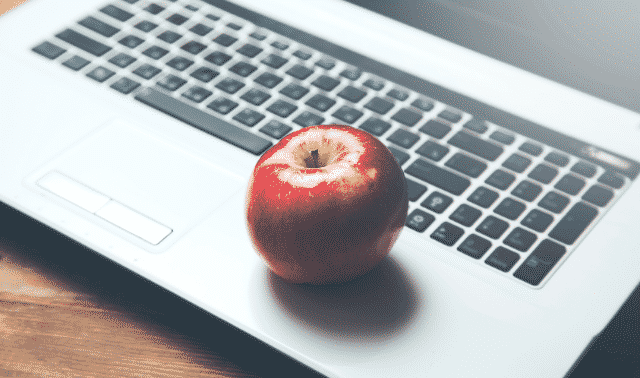 In the fast paced world of genetic genealogy, everyone is talking about one third-party tool: GEDmatch. Think of GEDmatch as a matchmaking service for all your possible cousin connections, comparing your DNA results against a database of thousands of other users who've tested with a variety of services. It's an extremely helpful tool, giving you access to vast amounts of data you might not otherwise have seen.
One word of caution: Because this site is run by volunteers and supported by donations, patience is a necessity. It may take several days for your data to upload and be processed. If you use the platform during peak hours, the wait for analysis may be longer than if you use it during off hours. While there's no fee to use the site, there is a suggested donation of $10 per month—a steal for the incredible data GEDmatch gives you access to.
How do I start using GEDmatch?
Use the following steps to enter your data in GEDmatch and start finding cousins.
1. Registering for GEDmatch is and easy and free.
On the home page, click the Not Registered? link and fill out the form. If you're concerned about privacy, you'll have the option to also enter an alias that will be displayed publicly instead of your name. But you must first include your real name for verification purposes by the site's administrators.
When you register, you'll receive a verification email from the site to prove you're a real person. Follow the instructions in the email to access your profile. Some users have had trouble receiving the verification email; if this happens to you, try a different web browser, computer and/or email address.
2. You can upload "raw" DNA data from the three major US-based genetic genealogy testing companies: Family Tree DNA, 23andme and AncestryDNA.
Your raw data are the test results you download from your testing company, which to you and me look like gobbledygook. Thankfully, the computer program understands the data and can interpret the file into usable information.
Start by clicking on the link for your testing company under the File Uploads section of the website. Each upload link will take you to that company's GEDmatch page, where you'll find detailed instructions on where to retrieve your raw data and how to upload it to GEDmatch. It's very important to follow the directions exactly: If you don't, your data may not upload properly and you'll have to start the process over.
When you upload your raw data to GEDmatch, you'll be asked several questions about your sample. If you administer DNA testing kits for other family members, you can upload their results here, too. Create a new alias for each individual kit you upload to your account to help you keep them all straight.
3. When filling out the data upload form, be sure to click the Yes button to give GEDmatch permission to make your data available in the site's public database.
Without this button selected, you won't be able to analyze your DNA against other matches in the database. If you forget to do this, you can edit your settings later under the Your DNA Resources section.
4. Once you've uploaded your data and waited for it to process, it's time to view your matches.
Under the heading Analyze Your Data, you'll discover tools for finding matches in the GEDmatch public database. The list of tools may look daunting, but the process is straightforward. You'll need your kit number and the numbers for kits with which you want to do comparisons.
The One-to-Many DNA Comparison tool allows you to look for matches in the GEDmatch database. You can choose to show autosomal or X chromosome results. You'll receive a spreadsheet of matches from the public database covering all three companies. From these results, you can use kit numbers to do further analysis using the One-to-One DNA Comparison and the X One-to-One DNA Comparison tools.
As you gain confidence with the website and gather matching kit numbers you can do even more advanced analyses including phasing, admixtures and 3D chromosome browsing. GEDmatch has tutorials explaining all of these terms.
5. As a new GEDmatch user, you'll want to check out the Learn More section on the main page, which gives you access to the forums.
Use this platform to get answers to your questions or connect with other GEDmatch users. Dozens of topic threads are available to help you learn as much as you can.
Members also run ancestor projects you can join and follow on the forums. These projects put you into closer contact with others researching the same place, surname or ancestor. Even if you don't have a connection to the subject being discussed, the information can be enlightening. You can learn a lot about analysis and DNA projects by reading what others have done. The GEDmatch wiki and DNA for Dummies link are also helpful for those starting out in DNA research.
This information was written by Shannon Combs Bennett appeared in the July/August 2015 issue of Family Tree Magazine.
What happened to GEDmatch?
GEDmatch unwittingly began an affiliation with law enforcement agencies in April 2018, when authorities used its free database to find the Golden State Killer. And since then, GEDmatch has embraced its new role as a tool for identifying criminals, ostensibly sealing its relationship with law enforcement in a December 2019 partnership with Verogen, a forensic DNA testing company.
It's anyone's guess what the acquisition means for the future of GEDmatch. But in the time since GEDmatch began cooperating with law enforcement, users have had a few opportunities to take use of their data into their own hands. And now, they have a choice to make about how they want GEDmatch to use their data—if they want GEDmatch to use their data at all:
Option One: Delete Your Data
When you first heard about GEDmatch's policy on opening its database to law enforcement in 2018, you had the chance to delete your data. You had that same opportunity in early 2019, when GEDmatch was used in a case of assault that technically fell outside the stated allowed use of its database for law enforcement. At either point, you had the opportunity to withdraw your data from the site, or continue to allow it.
In fact, you always have that choice. After all, once your DNA is deleted from a database, it is gone gone. Likewise, you've always had the opportunity to remain in the database, upload the DNA of family members, and encourage others to do the same.
Option Two: Remain Opted Out of Law Enforcement Usage
In May 2019, GEDmatch changed its policy regarding law enforcement. At the time, everyone in GEDmatch was opted out of law enforcement searches. With a keystroke, GEDmatch took the size of its database of nearly 3 million kits available to law enforcement down to zero.
Passionate members of the genealogy community waged an aggressive "opt in" campaign to try to build that database back up to a useful level. And this was another opportunity to take control of your own data, as you had to manually opt back in to allow law enforcement to access your data for matching.
This decision (or indecision, if you haven't ever opted-in) still stands with the acquisition. If you did not opt-in, Verogen will not have access to your data for law enforcement purposes. In a press release, Verogen CEO Brett Williams said, "Our users have the absolute right to choose whether they want to share their information with law enforcement by opting in."
Option Three: Opt In
If you're comfortable with your information being used by law enforcement, you can log in and opt in.
Note, though you have to accept GEDmatch's new terms and conditions in order to log in and use the site, agreeing to these terms does not opt you in to law enforcement searching. The two are entirely separate. Agreeing just gives you access to the site as you once had.
Regardless of your decision, this latest news from GEDmatch highlights the importance of communicating these changes to your friends and family who have uploaded to the site. Make sure that they have an opportunity to actively manage their own DNA.
The acquisition is also a reminder that all companies have the right to take their business in the direction they see fit. So read all of the Terms and Conditions to determine how it relates to your genetic data.
Answer provided by Diahan Southard
Do I need GEDmatch?
There are traditionally three reasons people use GEDmatch: to find new matches, to use the tools, and to see segment data.
In the early days of autosomal DNA testing we had only three companies in play: AncestryDNA, Family Tree DNA and 23andMe. If you wanted to compare your results with someone who had tested at a different company, of just see if you had matches in a different company, you had to actually test at that company. Back when prices were $200 or $300 per test, that could get really pricey really fast. But then GEDmatch entered the scene in 2010 and offered us a FREE way to see matches who had tested at other companies. As long as you didn't mind the rigmarole of downloading your data from one company, and uploading it into GEDmatch, it provided the perfect solution to our problem.
However, now that testing prices have plummeted, to even as low as $49 per test, testing at multiple companies is not necessarily out of budget. For those who still don't want to shell out the extra cash, you can transfer into Family Tree DNA, MyHeritage and Living DNA and have full access to your match list for free! This means if you test at AncestryDNA or 23andMe, then transfer to the three just mentioned, you can be in 4 of the 5 genetic genealogy databases for just under $100.
But even if you aren't in all of the companies, will you find new matches at GEDmatch? It is unlikely. If someone was genetic genealogist enough to transfer to GEDmatch, it is very likely that they also transferred to either FTDNA, MyHeritage or LivingDNA as well, right? So you can just find them at those companies without using GEDmatch.
But what about the tools?
GEDmatch does have a couple tools you won't find in your testing company. A powerful tool for those seeking unknown parents (or others just out of curiosity) is the Are My Parents Related tool. GEDmatch also provides lots of different views of your ethnicity based on different algorithms. You can also discover what color your eyes are likely to be (in case you don't have a mirror).
The biggest tool genetic genealogists feel they need from GEDmatch is the segment data that AncestryDNA is not providing. Aside from the fact that you don't actually need segment data to determine a relationship, in order to get it you have to also convince all of your DNA cousins at Ancestry to transfer to GEDmatch as well.
So, while GEDmatch used to be a great place to meet and greet new cousins, much like the drive-in, its day has passed. Currently GEDmatch has a very different purpose: to help solve violent crimes. Regardless of your position on this topic, it is very important that we reeducate everyone in the community about the new purpose of GEDmatch, just to be clear about what new users are signing up for.
Answers provided by Diahan Southard
Related Reads