Sign up for the Family Tree Newsletter Plus, you'll receive our 10 Essential Genealogy Research Forms PDF as a special thank you!
Get Your Free Genealogy Forms
"*" indicates required fields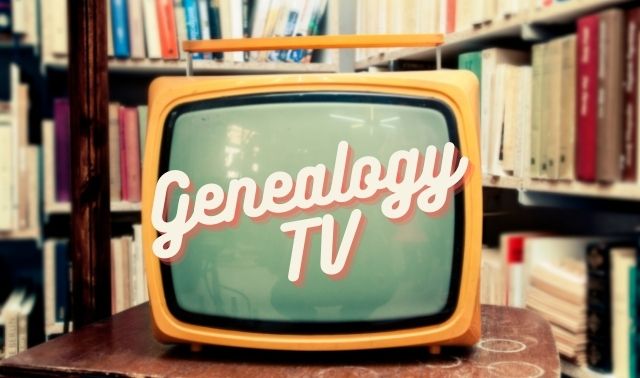 Whether you're looking for something fast-paced and fun like "Relative Race," or something that shocks and inspires like "Finding Your Roots," there's a genealogy TV show for you! Here are a few historical and/or genealogical programs to check out.
1. A New Leaf
While some of the other popular programs in this list examine celebrity family trees, the Ancestry.com-sponsored program "A New Leaf" focuses on everyday people. The 13-episode series originally aired on NBC as part of the network's Saturday morning block, "The More You Know."
2. Ancestors
This 23-episode series from BYUtv explores family history records from around the globe, weaving expert genealogy how-to with moving personal stories. You'll learn about doing genealogy research and get inspired. Watch for free at BYUtv.
3. Ancestors in the Attic
Jeff Douglas hosts this irreverent, fast-paced series that takes Canadians on road trips and worldwide searches to track down their ancestors. Check WorldCat and your local library to find the show on DVD.
4. Finding Your Roots with Henry Louis Gates, Jr.
In each episode of this series, historian Henry Louis Gates, Jr., explores the roots of two or three well-known Americans. History lessons are mixed in to show, along with some context about ancestors' lives. Guests also sometimes get DNA surprises. Season nine premiered in January 2023 on PBS.
5. Genealogy Roadshow
This PBS series, hosted by a trio of genealogy experts, features an "Antiques Roadshow"-style setup. Experts answers family history questions of everyday Americans in quick segments, with polished visuals of old records, photos and family trees. Watch the show by subscription on the PBS website.
6. The Genetic Detective
Genetic genealogy expert CeCe Moore stars in this 2020 ABC show. Moore was the genetic genealogy consultant on "Finding Your Roots" and "Genealogy Roadshow," and she and her team have assisted law enforcement in solving dozens of cases using DNA. Her show follows her as she works with police departments to catch criminals using DNA and genealogy research. The show only ran for one season, but you can access episodes for free on ABC's website.
7. The Generations Project
Secrets are revealed in this BYUtv series. It follows everyday people as they research their ancestors to solve family mysteries—discovering keys to their own identities in the process. Watch the show's three seasons for free on the BYUtv website.
8. Long Lost Family
This deeply emotional series on TLC, hosted by Chris Jacobs and Lisa Joyner, reunites separated families. In touching scenes, the searchers meet relatives they've been desperately seeking. Watch on TLC, online with a cable subscription, or purchase episodes on YouTube.
9. Relative Race
Watch four teams compete "Amazing Race"-style, following clues and complete challenges as they race across the country to meet unknown relatives. (Producers discovered the relatives through DNA testing.) View its ten seasons for free on the BYUtv website or look here for cable/satellite services and TV streaming apps that offer it.
10. Roots Less Traveled
Ancestry.com debuted this series in 2020, and season four premiered in January 2022. The show is designed for teenagers, and follows pairs of family members as they travel together and discover their shared family history. Like "A New Leaf" before it (see above), "Roots Less Traveled" airs during NBC's Saturday morning "The More You Know" block. You can watch episodes on NBC.com.
11. Who Do You Think You Are?
This American version of the British show of the same name accompanies a celebrity on a journey to archives and ancestral hometowns. The show first aired on NBC in 2010 before switching to TLC, and returned to NBC for season 11 in July 2022. Stream seasons 5 through 10 on TLC's site with a cable subscription, or the newest season (which NBC calls "season 4") on NBC's website or Peacock.
Last updated: January 2023
Related Reads