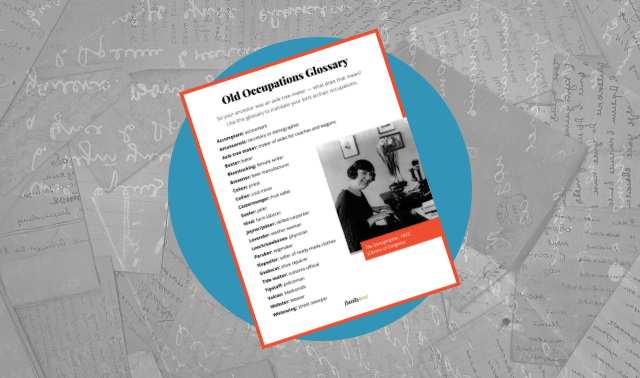 So your ancestor was an axle tree maker — what does that mean? Use this glossary to translate your kin's archaic occupations. For more career guidance, consult A Dictionary of Old Trades, Titles and Occupations by Colin Waters (Countryside Books) and USGenWeb's Old Occupations Explained.
Get Your Free Genealogy Forms
"*" indicates required fields
By entering your email, you will automatically be signed up to receive Family Tree's free email newsletters, plus updates and special offers from Family Tree and carefully selected partners.
---
FamilyTreeMagazine.com is a participant in the Amazon Services LLC Associates Program, an affiliate advertising program designed to provide a means for sites to earn advertising fees by advertising and linking to Amazon.com and affiliated websites.