 Researching The Natural State? We've got your quick facts, as well as the best websites, publications, and organizations.
View Details Ready to dig into your Arkansas family history? Get back to your Natural State roots with a healthy dose of history and resources.
View Details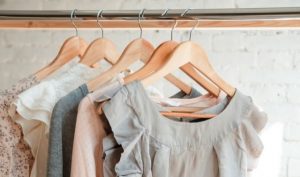 Protect your heirloom old clothes such as wedding dresses and military uniforms from permanent damage before it's too late.
View Details Family Tree Connection serves up off-the-beaten-path records you won't find elsewhere online.
View Details Save money by preventing yourself from being caught in a scam.
View Details Don't let yourself be lured into a maze of genealogical misinformation: Follow our lead to avoid 10 online research pitfalls.
View Details
Free 10 Essential Genealogy Research Forms
Sign up for the Family Tree Newsletter and get 10 research forms as a special thanks! Grandma's wedding gown could be deteriorating as you read this. But if you take these five simple steps now, you can preserve it for your granddaughter's special day.
View Details Experience living history in your ancestors' homeland.
View Details CastleCarden.org and Stephen P. Morse's One-Step search utilities help you find immigrants to New York City.
View Details Trace your Tennessee ancestors with these essential Web sites, books and archives.
View Details Join the ranks of researchers tracing their Volunteer State roots.
View Details Step into your Tennessee ancestors' shoes at these battlefields, parks, museums and plantations..
View Details