Sign up for the Family Tree Newsletter Plus, you'll receive our 10 Essential Genealogy Research Forms PDF as a special thank you!
Get Your Free Genealogy Forms
"*" indicates required fields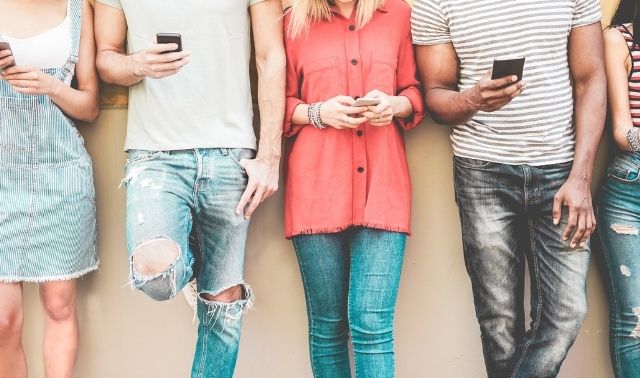 Most people think that 20-somethings aren't interested in family history. Well, as I live and breathe, I can assure you that genealogy obsession can happen at any age. While I've always been interested in family stories (such as where the heck my surname, Maril, came from), my real research didn't begin until I turned 23.
Looking back, there were four things that tricked me into my genealogy obsession, and you can do the same things to lure the millennials in your life into studying their ancestry:
Get them on Ancestry.com
It wasn't until I logged onto Ancestry for the first time that I understood what the entire hullabaloo was about. I opened up my tree and put in my parents, my grandparents, and myself… and felt mostly underwhelmed.
But then I got my first shaky leaf hint: a picture of my grandma in a 1930s yearbook. Suddenly, I was learning things about my own grandparents that I never would've known without the site's massive collections of yearbooks and military records. And it didn't stop there—I then learned about Grandma's parents, and their parents. From there, I was hooked.
Buy them genealogy research materials
Most people my age don't have spare income to spend on hobbies that we're not already really, really passionate. When I talk to my friends about genealogy, I hear time and time again that they'd get into it "if I had the money!"
If you are able, buy your millennial a subscription to a genealogy website or even just a book on their heritage to get them started. Then, appeal to their frugal side by showing them free resources for genealogy, like our website, Reddit or FamilySearch.org.
Because Ancestry.com has such a large presence, many millennials believe that there is nothing for genealogy outside expensive subscription websites. But there's actually a lot of free stuff out there, and groups on social media (where many millennials are comfortable) are willing to help your family research out.
Show them the tech
I don't need to tell you millennials are attached to their phones, so they might be reluctant to take on a hobby that's stereotypically paper-based. But as you know, family history research these days, is so much more than just libraries and binders.
New tech tools from software companies and genealogy giants alike have brought genealogy into the digital age, making it more accessible than ever. Ancestry, FamilySearch and MyHeritage all offer genealogy apps that let millennials take their research on the go, and apps like Evernote can also help smartphone- and tablet-savvy users stay on top of their research.
Introduce them to their family
We study genealogy to learn more about our ancestors, and that desire is present regardless of age. Learning about family members I never could have possibly met has been fascinating—especially when there's a photograph of them.
Family Tree Books editor Andrew Koch, another millennial genealogist, agrees, and he told me that learning more about his grandparents was his gateway into genealogy. Because three of his grandparents died before he was born or while he was young, he never got to learn about them and their stories first-hand.
In particular, he wants to learn more about his paternal grandparents, who immigrated to the United States after fleeing Europe during World War II. "I want to put the pieces together," he says, "Genealogy helps me to do that, and through it, I get to learn about them in ways even my parents haven't."