Sign up for the Family Tree Newsletter Plus, you'll receive our 10 Essential Genealogy Research Forms PDF as a special thank you!
Get Your Free Genealogy Forms
"*" indicates required fields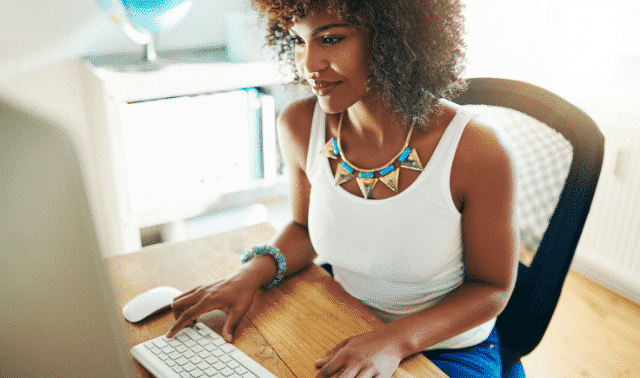 Black genealogy is hot, with the number of digitized materials about African American families increasing exponentially. In fact, we have more access to records documenting enslaved people than ever before—even manifests naming the Africans who disembarked in America. The stories of African American lives, from the transatlantic trade to the Great Migration, are being revealed through online collaborations of educators, scholars and family historians.
What follows are the best websites for researching African American ancestors, selected for their broad coverage. Together, they contain the record collections, data sets, visualizations, written histories and photographs that can help answer crucial questions in your research: Who were the enslavers? How did my ancestors learn about freedom? And which voyage brought them to the Americas?
This megasite is completely free. Among the site's billions of records are those of the Freedmen's Bureau, the largest collection that documents African Americans during Reconstruction.
The Freedmen's Bureau (in operation from 1865 to 1872 in the District of Columbia, the former Confederate states, and the border states of Delaware, Kentucky, Maryland and Missouri) was created to help those caught up in the aftermath of the Civil War. Critically, the bureau was to assist the formerly enslaved as they transitioned to their new lives, especially in securing employment, education, and marriage documents.
As such, Freedmen's Bureau records document the lives of the newly freed in the years after the Civil War, and may provide clues to their past enslavement. In addition to employment, education and marriage records, this collection contains rations applications, court trial records, bounty claims, monthly reports and so much more.
Unfortunately, FamilySearch's Freedmen's Bureau records are not fully indexed. Search the partial index through the Discover Freedmen project, or browse using tips from the FamilySearch Research Wiki.
Another pivotal collection that may provide key clues to family relationships is that of the Freedman's Bank records. Separate from the Freedmen's Bureau, the Freedman's Bank was opened to financially assist freedmen and Civil War veterans. The bank had locations throughout the Southern states, as well as in big cities like Philadelphia and New York City. Bank records consist of registers of depositors (1865–1874), who were veterans as well as non-veteran men and women. Finding family in these records may provide additional family names, and connections to an enslaved past.
Last (but not least), FamilySearch has extensive county record collections. Many aren't indexed—and thus, not keyword-searchable—but are crucial for finding free persons of color and evidence of enslavement. Documents include deeds, probate records (wills, estate papers, inventories, appraisements), tax records, and court records. Dedicated registers of free persons of color can be especially helpful. Note that some collections can only be viewed at a FamilySearch Center or FamilySearch Affiliate Library.
Start your search for county records at the FamilySearch Catalog, where you can view collections for your target county, parish or town. Thanks to FamilySearch, my cousin Floyd and I were able to piece together documents connected to our enslaved past in Leon County, Fla.
The number-one subscription site for US genealogists has a nice African American collection, bolstered in 2021 by the addition of 3 million records from the Freedmen's Bureau. As at FamilySearch, Ancestry.com's Freedmen's Bureau records are free but not totally keyword-searchable; you'll need to browse records to get the most out of this complex collection.
Ancestry.com also has registers of depositors from the Freedman's Bank, but supplements them with payment records, various loan and deposit ledgers, and other financial documents (all of them free).
Other key collections at Ancestry.com include service records of the United States Colored Troops, a collection of all-Black regiments of the U.S. Army that served in the Civil War. The collection has some 1.6 million records on 178,000 servicemen, including enlistment data and physical description of soldiers. Some service records include manumission documents, which freed servicemen and allowed them to fight.
Ancestry.com also has free slave schedules from the 1850 and 1860 US censuses, plus dozens of collections that document Black life: free people of color registers, emancipations, insurance policies, newspaper ads and more. Find all the site's free-to-search collections here.
Here you will find an aspect of research that's the most gratifying but also the most overlooked: context.
The site's "Born in Slavery: Slave Narratives from the Federal Writer's Project" documents more than 2,300 first-person accounts of slavery. Included are 500 black-and-white photographs of the formerly enslaved, plus a 17-volume collection of transcripts that tell the story of enslavement, the Civil War, and freedom.
To get the most from this collection, go beyond surname searches. My searches for ancestral surnames yielded little known connections, but those for counties of interest provided key context on the environment my ancestors lived. For example, I searched for Barbour County, alabama and found a picture of a multi-generational family in front of a slave cabin. Now, I have insight into how the enslaved lived in my ancestors' county. Another result was an interview with a woman born in the county, providing insight into what Black life was like in that community.
A search for Houston County, Georgia provided multiple antebellum accounts of Abraham Lincoln's visit. The highlight for me was learning how freedom was announced to the enslaved population there (including my teenaged ancestor, her siblings, and her mother). According to Frank A. Patterson, "They had a notification for a big speaking and that was in Perry, Georgia … There was too many people there. You couldn't stir them with a hot fire."
You can listen to the actual voices of the formerly enslaved at "Voices Remembering Slavery," which features 22 interviewees speaking about their lives from enslavement to the time of the interview. The recordings come from a variety of sources spanning the 1930s to 1970s, including the Works Progress Administration. (Fun fact: Famous author Zora Neal Hurston worked on projects like this one for the WPA.)
Newspapers can also take us to Black communities, depicting the social lives of our ancestors. Search more than 200 digitized Black newspapers using the Library of Congress' Chronicling America database. In addition to searching digitized newspapers from 1777 to 1963, you can also view a directory of all known US newspapers published between 1690 and today.
This powerhouse site not only provides links to digitized collections, but also to outside collections. Such is the case of the Christian Recorder of the African Methodist Episcopal Church, published in Philadelphia from 1852 to 1960. Though the paper isn't available digitally on Chronicling America, one US Newspaper Directory entry for it links to the Center of Research Libraries, where you can access free digital scans of the paper from 1852 to 1856.
What began 25 years ago as a single web page of 1,025 links for genealogists has grown to scores of pages with 300,000 links. You can browse links by locality, record type, and various other topics; the African American category alone contains more than 1,000 links.
Yes, another website that has Freedmen's Bureau records. But this project from the Smithsonian Institution has benefits that the other databases we've discussed lack: easy browsing, and a full (in-progress) transcription project.
To make best use of the site, you'll want to know where your family lived in the years immediately following emancipation (roughly 1863 to 1870). From the home page, scroll down to Field Offices, then select a state. Click the Contents tab (at left) to reveal additional navigation options, and select your targets.
You can also download finding aids that have link to images, as well as PDFs of records for offline viewing.
Legislative and court records are other under-researched documents that are full of promise for your family history. These document matters of ownership, freedom, education, free people of color, women's rights, and crimes.
This site, affiliated with the University of North Carolina at Greensboro's Digital Library of American Slavery (see below), includes materials from state legislatures and county courts in Southern states and the District of Columbia. You can search by state, year and keyword.
After exhausting the search for the names of enslaved and enslaver (under Search by Name), use Search for Petitions by state and add the county name to the keyword box. Review the petitions for your county, as this may reveal people from your family cluster. A petition may contain genealogical information about free people of color, guardians, enslavers, or the enslaved.
The collection is also available on microfilm (as Race, Slavery, and Free Blacks: Petitions to Southern Legislatures and County Courts 1775–1867) held by certain libraries and databases like ProQuest. You request individual petitions from the state archives, or the original legislature or county court.
Knowing major migration patterns helps us understand why our ancestors moved, as well as possible locations to search when people "disappear." The interactive Great Migrations project from the University of Washington's Civil Rights and Labor History Consortium encompasses historic migrations affecting six ethnic groups, places or time periods: Black, Latinx, Asian American, Southern diaspora, Dust Bowl, and migrations by state.
Black Migrations include several visualizations that indicate how Black populations moved throughout the 20th century. Click a green block, then narrow by year. One map is of Southern-born African Americans living in the North and West. Another ("Where From?") allows you to select a state to see a breakdown of Southern birthplaces for Black residents of the selected state (see below).
For more on researching ancestors who were part of a mass migration, the Great Migration (1910–1930), read Family Tree's article.
This major research tool, created by Toni Carrier and Angela Walton-Raji, has an interactive map showing the field offices of the Freedmen's Bureau. Use the map to determine the closest field offices to your ancestor's location.
Click the red building icon for a field office, and you'll see a microfilm publication number. You might also have access to a finding aid for that publication, which you can use to learn about the office and its records.
This site has answers to the questions you may have about the enslaved brought to the United States. Through interactive visualizations, SlaveVoyages presents data related to the people, voyages, vessels and places of the transatlantic slave trade.
Here are some of the site's primary databases, one of which includes just statistics and two that have specific people's names:
Trans-Atlantic > Database: The listings here cover 36,000 sourced voyages, with vessel name, place the voyage began, and place where the purchase took place. View information as a table, timeline or map.
People of the Atlantic Slave Trade > African Origins: These are 90,000 names of Africans removed from slave ships and trading sites in Africa in the last 60 years of the slave trade. Entries include gender and embark/disembark details.
People of the Atlantic Slave Trade > Oceans of Kinfolk: The 60,000 names here refer to people captured throughout the United States and transported to New Orleans. (The 1807 law that prohibited the slave trade also required captains to file manifests that listed people by name.) All told, the database logs 3,000 voyages in 4,000 manifests, and data includes name, physical description, name of enslaver, name of shipper, and general statistics about the ship.
This site (a partnership between Michigan State University, the University of Maryland, the Mellon Foundation and various scholars) brings together multiple useful datasets, including those at SlaveVoyages and the Louisiana Slave Database. Genealogists can search or browse more than 600,000 names of the enslaved, enslavers, and other people connected to the slave trade. The site has interactive databases that allow you to visualize information, and continues to grow via open-source data from organizations and individuals.
Use keywords to find related listings or sources under Search, or go to Explore to browse people, events, places or sources. The most prevalent sources on the site are bills of sale, freedom suits, and newspapers. Other sources include civil petitions, narratives, runaway ads and more.
This website hosts the most succinct writeup on Black migration, with deep references and a companion book published by National Geographic. Find information on 13 migration periods from 1450 to the present, with timelines containing key events in Black history and of the African diaspora.
Unfortunately, some of the site's elements no longer work because they were built using the now-defunct Adobe Flash. For example, the various source links don't function properly. You can work around this by clicking the "Printer-Friendly Version" button, which will allow you to see full references.
Do you need to brush up on your Black history? The names of people, churches, schools and organizations are almost guaranteed to appear. One of the best online references for African American history, BlackPast has an enhanced interactive timeline that includes 700 entries dating from 1526 to the present.
Search the site by keyword, or browse its 8,000-plus posts. From the timeline, you can filter events by event type, era, state, or gender or occupation of those involved. You can also view and download the timeline as a chart.
A version of this article appeared in the January/February 2023 issue of Family Tree Magazine.
Other Websites
Guides written by David A. Fryxell and Diane Haddad.
This site from the Center for Geographical Analysis at Harvard not only visualizes contemporary data but offers historical overlays and geographical data tracking the slave trade.
Information, links and a list of African American miners taken from a variety of censuses and other records.
Information and updates about a DNA-based test developed by Howard University researchers to help African Americans trace their African ancestry.
Selections from the Library of Congress' resource guide for the study of Black history and culture, covering colonization, abolition, migrations and the 1930s Works Progress Administration.
Finding data on African-Americans prior to the 1870 census ("The Wall," as researchers call it) can be difficult, but this site proves it's not impossible. In addition to a wealth of how-to tips and message boards, AfriGeneas also offers census records, slave data, an index of 57,000 surnames and a collection of death records.
The fruits of 15 years of work by Gwendolyn Midlo Hall, this site employs powerful search tools to comb through data on 100,000 enslaved Louisianans.
Christine Charity's site is an especially helpful one for researching African American ancestors. She's got digitized wills and census schedules, plus good links and information about African genealogy and related articles and databases.
Search names and regimental stories of the Union Army's African American units, or link to other National Park sites that interpret Civil War history.
This resource from the library of the University of North Carolina at Greensboro searches information culled from thousands of slavery-related county court and legislative petitions, wills, estate inventories and civil suits, filed in 15 states and the District of Columbia from 1751 to 1867. More than 150,000 individuals are named in the documents, including 80,000 slaves and 8,000 free people of color.
This rich site from the University of North Carolina is especially strong on the African American experience, including such collections as "The Church in the Southern Black Community," "Colonial and State Records of North Carolina," and "North American Slave Narratives."
Find more than 1 million photos and documents related to Black history, ranging from slavery to the 20th century civil rights movement.
Read through digitized record indexes for several Southern states.
Search records from the Bureau of Refugees, Freedmen and Abandoned Lands. The site also points you to related websites with Freedmen's Bureau information.
Compilation of African genealogy-related Internet mailing lists, along with descriptions and instructions on how to join each list.
A digital collection of advertisements for runaway and captured slaves and servants in 18th- and 19th-century Virginia newspapers.
Free registration unlocks access to 1.1 million pages from 11,110 volumes about slavery.
The New Orleans Public Library has made this index available online for free.
You may find your ancestor among this collection from the Maryland State Archives, an index of some 18,000 cards.
This handsome site is home to photos, videos, articles, a helpful blog and a growing collection of funeral programs, obituaries, historical documents and family histories.
This site focuses on records that document the heritage of African Americans in the historic rice-growing areas of South Carolina, Georgia and northeastern Florida, home to the distinctive Gullah/Geechee culture. Records include those of the wealthy Drayton family, which owned several plantations, plus Freedmen's Bureau and Freedman's Bank papers.
This guide to National Archive records is helpful in finding and researching African American ancestors, plus links to resources on other sites.
Guide to federal records of the Freedmen's Bureau in the National Archives.
This site examines the spread of American slavery into the borderlands between the United States and Mexico from 1820 to 1850. A database has population statistics for slaves and slaveowners.
This database, created by the Virginia Museum of History & Culture and hosted by the Library of Virginia, lets you search or browse for those enslaved who lived in Virginia.
Last updated: February 2023.
Related Reads