Sign up for the Family Tree Newsletter Plus, you'll receive our 10 Essential Genealogy Research Forms PDF as a special thank you!
Get Your Free Genealogy Forms
"*" indicates required fields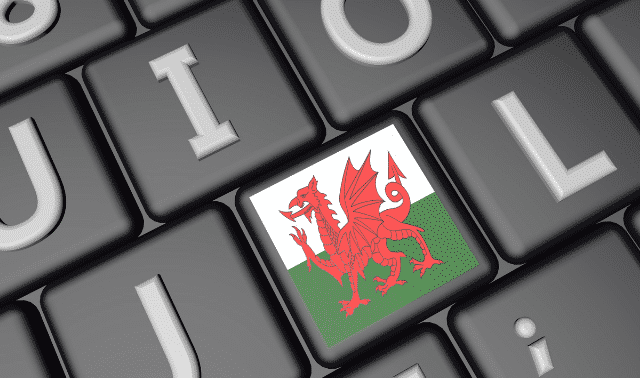 Websites
• 1901 Census for England and Wales Online
• BBC-Wales
• Cyndi's List: Wales/Cymru
<www.cyndislist.com/wales.htm>
• Genealogy Wales, Wales/Cymru, the Culture, Language and History of Wales
<members.tripod.com/-Caryl_Williams/index-2.html>
• GENUKI
• Ninnau: The North American Welsh Newspaper
• V Wales Dictionaries
<www.red4.co.uk/welsh/dictionary/dictionaries.htm>
• Wales/Cymru
• Wales Genealogy Links
www.genealogylinks.net/uk/wales
• WalesGenWeb
• A Welsh Course
<oldweb.cs.cf.ac.uk/fun/welsh>
Books
• Beginning Welsh Research, 3rd edition, by Annie Lloyd (self-published, at <www.willowbendbooks.com>)
• Researching Family History in Wales by Jean Istance and E.E. Cann (Federation of family History Societies, at <www.ffhs.co.uk>)
• Second Stages in Researching Welsh Ancestry edited by John and Sheila Rowlands (Genealogical Publishing Co.)
• The Surnames of Wales by John and Sheila Rowlands (Genealogical Publishing Co.)
• Welsh Family History: A Guide to Research, 2nd edition, edited by John and Sheila Rowlands (Genealogical Publishing Co.)
• Welsh Surnames by T.J. and Prys Morgan (University of Wales Press)
Organizations
• A.N. Palmer Centre for Local Studies and Archives
Wrexham County Borough Museum, County Buildings, Regent Street, Wrexham, Wales LL11 1RB, <www.wrexham.gov.uk/english/heritage/archives>
• Anglesey County Record Office
Shire Hall, Glanhwfa Road, Llangefni, Anglesey, Wales LL77 7TW, <www.ynysmon.gov.uk/english/library/archives/archives.htm>
• Association of Family History Societies of Wales
Geoff Riggs, Peacehaven, Badgers Meadow, Pwllmeyric, Chepstow, Wales NP16 6UE, secretary@fhswales.info, <www.rootsweb.com/~wlsafhs/English.htm>
• Carmarthenshire Archive Service
Parc Myrddin, Richmond Terrace, Carmarthen, Carmarthenshire, Wales SA31 1DS, <www.carmarthenshire.gov.uk/locserv_eng/culture/archive.html>
• Ceredigion Archives
County Offices, Marine Terrace, Aberystwyth, Ceredigion, Wales SY23 2DE, <archifdy-ceredigion.org.uk>
• Conwy Archive Service
The Old Board School, Lloyd Street, Llandudno, Conwy, Wales LL30 2YG, <www.conwy.gov.uk/English/2council/library_information_ archives/archservices/Ec3.html>
• Denbighshire County Council Record Office
46 Clwyd St., Ruthin, Denbighshire, Wales LL15 1HP, <www.denbighshire.gov.uk>
• Flintshire Record Office
The Old Rectory, Hawarden, Flintshire, Wales CH5 3NR, <www.flintshire.gov.uk>: Click on Your Council, Working for You, Services, Archives.
• Glamorgan Record Office
The Glamorgan Building, King Edward VII Ave., Cathays Park, Cardiff, Wales CF10 3NE, <www.glamro.gov.uk>
• Gwent Record Office
County Hall, Cwmbran, Gwent, Wales NP44 2XH, <www.llgc.org.uk/cac/cac0004.htm>
• Gwynedd County Archives
Caernarfon Branch: County Offices, Caernarfon, Gwynedd, Wales LL55 1SH
Meirionnydd Branch: Cae Penarlag, Dolgellau, Gwynedd, Wales LL40 2YB, <www.gwynedd.gov.uk/adrannau/addysg/archifau/index.english.htm>
• Haverfordwest Library
Dew Street, Haverfordwest, Pembrokeshire, Wales SA61 1SU, +44 (0)1437762070
• Madog Center for Welsh Studies
Elizabeth F. Davis House, University of Rio Grande, Rio Grande, OH 45674, <www.urgrgcc.edu/madog/english>
• National Archives (Public Record Office)
Kew, Richmond, Surrey TW9 4DU, United Kingdom, <www.nationalarchives.gov.uk>
• The National Library of Wales
Aberystwyth, Ceredigion, Wales SY23 3BU, <www.llgc.org.uk>
• National Welsh American Foundation
Box 1827, Shavertown, PA 18708, <www.wales-usa.org>
• North American Association for the Study of Welsh Culture and History
John Ellis, Box 502, Hartland, Ml 48353, ellisjs@umflint.edu, <spruce.flint.umkh.edu/-ellisjs/naaswch.html>
• Pembrokeshire Record Office
The Castle, Haverfordwest, Pembrokeshire, Wales SA61 2EF, <www.Ilgc.org.uk/cac/cac0002.htm>
• Powys County Archives Office
County Hall, Llandrindod Wells, Powys, Wales LD1 5LG, <archives.powys.gov.uk>
• Wales International
secretary@wales-international.org, <www.wales-international.org>
• The Welsh National Gymanfa Ganu Association
John Ellis, Box 215, Hartland, Ml 48353, <www.wngga.org>
• Welsh-American Genealogical Society
60 Norton Ave., Poultney, VT 05764, wagsjan@sover.net, <www.rootsweb.com/~vtwags>
• West Glamorgan Archive Service
County Hall, Oystermouth Road, Swansea, Wales SA1 3SN, <www.Swansea.gov.uk/archives>
From the February 2004 Family Tree Magazine