Sign up for the Family Tree Newsletter Plus, you'll receive our 10 Essential Genealogy Research Forms PDF as a special thank you!
Get Your Free Genealogy Forms
"*" indicates required fields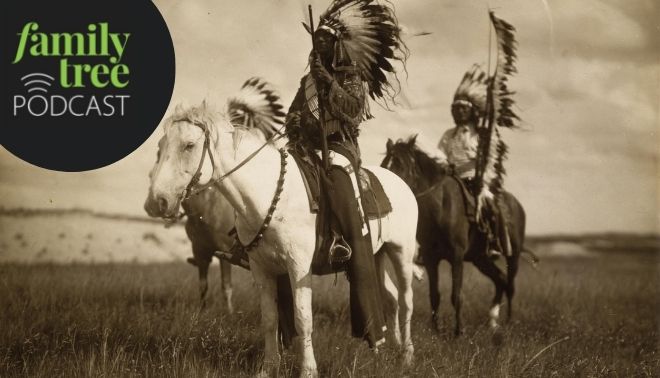 Searching for Native American roots? Jim Warren offers advice from his article in the November 2009 issue.
Ep. 17: October 2009
In this episode:
---
The Editor's Desk with Allison Stacy
Lisa and Allison discuss ways that listeners and readers can get involved with Family Tree Magazine.
---
News from the Blogosphere with Diane Haddad
Genealogy Insider Diane Haddad discusses what's new at Ancestry.com.
---
Top Tips: Indian Territory
Professional genealogist Jim Warren provides tips for researching your Native American ancestors. Read his article "Indian Territory" in the November 2009 issue of Family Tree Magazine.
---
Best Websites: FindAGrave.com
FindAGrave.com is a favorite web site among genealogists for cemetery records. Founder Jim Tipton takes us on a tour.
---
Library Spotlight: East Tennessee History Center
In this episode we explore the East Tennessee History Center with manager Steve Cotham.
---
Best of Family Tree Magazine: Name Calling
In today's Best of Family Tree Magazine segment, Sharon DeBartolo Carmack shares tips from her article "Name Calling" from the 2006 Genealogy Guidebook issue of Family Tree Magazine.
---
Your Host: Lisa Louise Cooke
Listen to Lisa Louise Cooke's Genealogy Gems and Genealogy: Family History Made Easy podcasts in iTunes and visit her website for great research ideas, podcast episodes and videos.
Have fun climbing your family tree!