Sign up for the Family Tree Newsletter Plus, you'll receive our 10 Essential Genealogy Research Forms PDF as a special thank you!
Get Your Free Genealogy Forms
"*" indicates required fields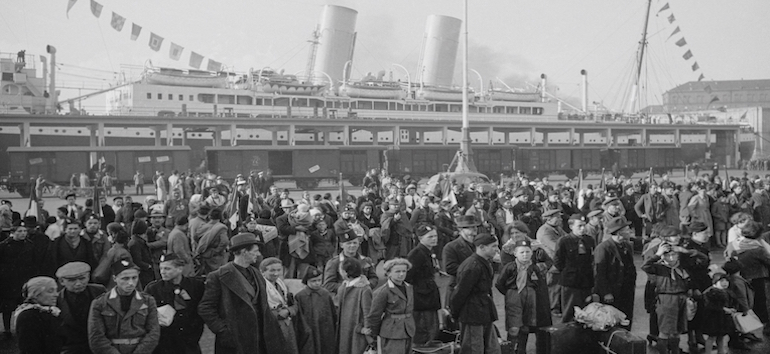 In this episode, we've got advice on tracing immigrant ancestors, news about Ancestry.com's acquisition of Footnote.com, Scots-Irish research tips and more.
Ep. 29: October 2010
In this episode:
---
The Editor's Desk with Allison Stacy
Allison tells us about some great tools to tuck in your genealogical tool belt.
---
News from the Blogosphere with Diane Haddad
Diane gives us an update on Ancestry.com's acquisition of Footnote.com.
---
Top Tips: Trace Your Scots-Irish Roots
In the Top Tips segment, author Jim Beidler provides some historical background and solid tips from his article "Trace Your Scots-Irish Roots" in the December 2010 issue of Family Tree Magazine.
---
Family Tree University Crash Course
Family Tree University Instructor Lisa Alzo provides you with tips for exploring your ancestor's international origins from her class Tracing Immigrants: How to Research Your Family's American Arrivals.
---
Safe Keeping: Culling Your Collection
Grace helps you get started paring down your collection of papers, covering what to keep and what to toss.
---
Lisa's Top Tips
---
Your Host: Lisa Louise Cooke
Listen to Lisa Louise Cooke's Genealogy Gems and Genealogy: Family History Made Easy podcasts in iTunes and visit her website for great research ideas, podcast episodes and videos.
Have fun climbing your family tree!