Sign up for the Family Tree Newsletter Plus, you'll receive our 10 Essential Genealogy Research Forms PDF as a special thank you!
Get Your Free Genealogy Forms
"*" indicates required fields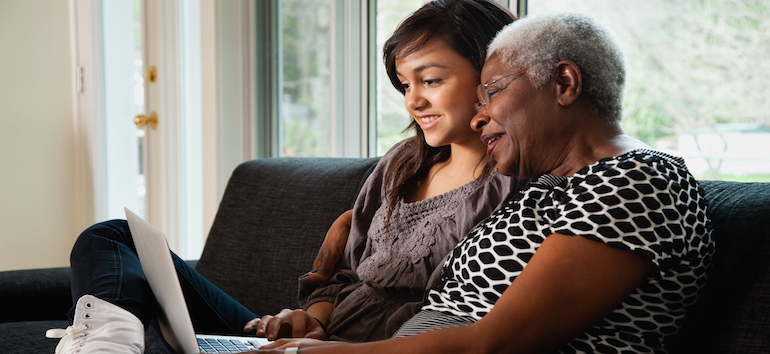 February is Black History Month, and this edition of the podcast is chock full of great resources for African-American researchers.
Ep. 33: February 2011
In this episode:
---
News from the Blogosphere with Diane Haddad
Jamie, filling in for Diane, who's on maternity leave, gives us the scoop on "Who Do You Think You Are?"
---
Top Tips: African-American Research
Author and lecturer Tim Pinnick, who teaches FTU's Finding African-American Ancestors in Newspapers course, provides tips on how to find African-American ancestors in newspapers from his upcoming article from the May 2011 issue of Family Tree Magazine. He recommends these resources:
Bibliographic Checklist of African-American Newspapers by Barbara K. Henritze
African-American Newspapers and Periodicals by James Danky
---
Best Websites: AfriGeneas
AfriGeneas.com founder Valencia King Nelson gives us a tour of this website devoted to African American research. Visit AfriGeneas here.
---
Safe Keeping: Preserving Black Family History
Grace talks about two national projects underway that family historians can contribute to: The Smithsonian National African-American History and Culture Museum and the StoryCorps Griot.
---
Family Tree University Crash Course
Family Tree University online community editor Grace Dobush shares some great research strategies from FTU's State Crash Course webinar series.
---
The Editor's Desk with Allison Stacy
Allison provides additional resources for African-American family history research.
---
Your Host: Lisa Louise Cooke
Listen to Lisa Louise Cooke's Genealogy Gems and Genealogy: Family History Made Easy podcasts in iTunes and visit her website for great research ideas, podcast episodes and videos.
Have fun climbing your family tree!