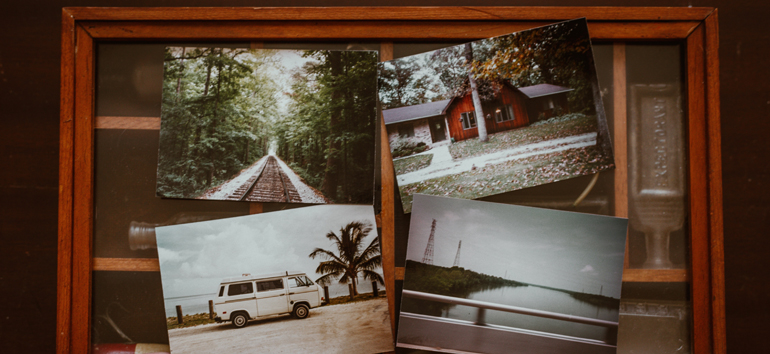 It's all about photos this month as Lisa explores Flickr, gets advice from our Photo Detective and talks digital photography with Nancy Hendrickson.
Ep. 36: May 2011
In this episode:
---
News from the Blogosphere with Diane Haddad
Diane gives us the inside scoop on what's happening in the genealogy world.
---
Top Tips: Old Photos
Photo Detective Maureen Taylor gives us tips on working with old photos. See more from Maureen on her website.
---
Best Websites: Flickr
In celebration of National Photo Month, Lisa takes you on a tour of one of the most popular photo sharing websites, Flickr.
---
Safe Keeping: Digital Photos
Grace provides ideas for preserving your digital images. Check out these resources she mentioned:
---
Family Tree University Crash Course
Family Tree University instructor Nancy Hendrickson shares techniques taught in her class Digital Photography Essentials: Techniques to Capture and Preserve Your Family History.
---
The Editor's Desk with Allison Stacy
Allison talks about some new resources at great savings.
---
Your Host: Lisa Louise Cooke
Listen to Lisa Louise Cooke's Genealogy Gems and Genealogy: Family History Made Easy podcasts in iTunes and visit her website for great research ideas, podcast episodes and videos.
Have fun climbing your family tree!