Sign up for the Family Tree Newsletter Plus, you'll receive our 10 Essential Genealogy Research Forms PDF as a special thank you!
Get Your Free Genealogy Forms
"*" indicates required fields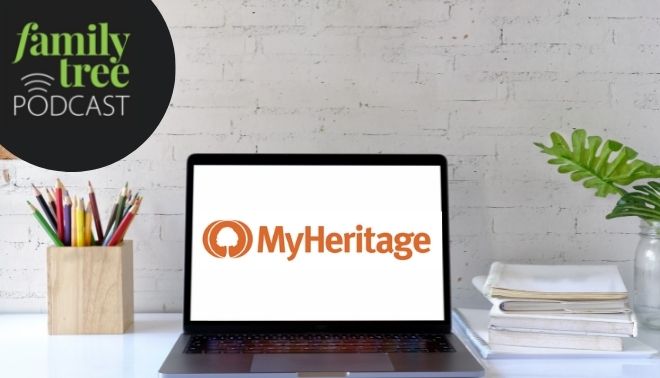 Finding living relatives, verifying data from online family trees and an interview with Daniel Horowitz, Chief Genealogist at MyHeritage.com.
Ep. 44: January 2012
In this episode:
---
News from the Blogosphere with Diane Haddad
Diane gives the scoop on recent news in the genealogical community, including Ancestry.com's plans for 2012 and the celebrities scheduled to appear on Season 3 of NBC's "Who Do You Think You Are?"
---
Top Tips: From the February Issue
Managing Editor Diane Haddad returns to share tips from the February 2012 issue of Family Tree Magazine.
---
Best Websites: Evernote
Lisa and Online Community Editor Kerry Scott discuss why Evernote is an ideal tool for genealogists. You can learn more about Evernote and a variety of other genealogy topics by attending Family Tree University's Spring 2012 Virtual Conference.
---
Family Tree University Crash Course: Organize Your Family Archive
Denise Levenick from The Family Curator shares tips from the her recent Organize Your Family Archive webinar.
---
Social Media Minute
Kerry Scott returns to talk about the one thing you can do to make it much easier to connect with fellow genealogists online. Facebook, Twitter and Google+ are among the most popular social media sites for genealogists to connect.
---
The Publisher's Desk with Allison Dolan
Allison takes you behind the scenes at Family Tree Magazine and tells us about the January's Ultimate Get Organized Collection.
---
Your Host: Lisa Louise Cooke
Listen to Lisa Louise Cooke's Genealogy Gems and Genealogy: Family History Made Easy podcasts in iTunes and visit her website for great research ideas, podcast episodes and videos.
Have fun climbing your family tree!