Sign up for the Family Tree Newsletter Plus, you'll receive our 10 Essential Genealogy Research Forms PDF as a special thank you!
Get Your Free Genealogy Forms
"*" indicates required fields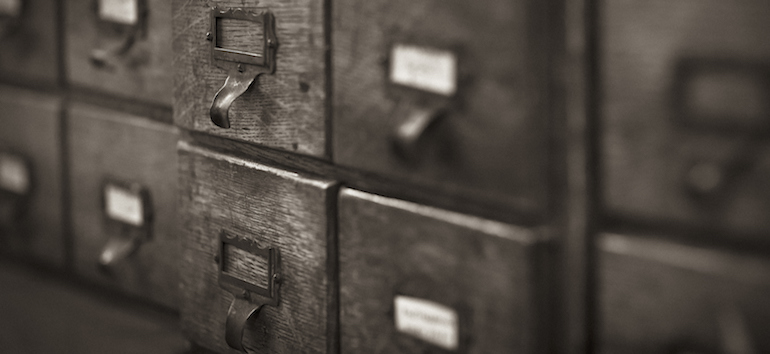 The campaign to save the Social Security Death Index, an interview with Mocavo's Chief Genealogist, a sneak peek at the Spring 2012 Virtual Conference!
Ep. 45: February 2012
In this episode:
---
News from the Blogosphere with Diane Haddad
Diane gives the scoop on recent news in the genealogical community, including RPAC's "Stop ID Theft NOW!" campaign to save the SSDI and brightsolid's new pay-as-you-go census records site.
---
Top Tips: From the Special Discover Your Roots Issue
Author and instructor Lisa Alzo covers some genealogy fundamentals from her new article, "Matters of Principle" from the special Spring 2012 Discover Your Roots issue of Family Tree Magazine.
---
101 Best Websites: Mocavo
Lisa talks with Michael J. Leclerc, Chief Genealogist at Mocavo.
---
Family Tree University Crash Course: A Variety of Online Genealogy Education Options
Kerry Scott from Family Tree University explains the online genealogy courses available to suit all experience levels, budgets and time constraints.
---
Social Media Minute
Kerry Scott returns to talk about how hashtags can enhance your genealogy conference experience—even if you're stuck at home. You can search for hashtags even if you're not a Twitter user. Be sure to follow the #FTUVC hashtag during the Spring 2012 Virtual Conference.
---
The Publisher's Desk with Allison Dolan
Allison takes you behind the scenes at Family Tree Magazine and tells us more about Family Tree University's Spring 2012 Virtual Conference.
---
Your Host: Lisa Louise Cooke
Listen to Lisa Louise Cooke's Genealogy Gems and Genealogy: Family History Made Easy podcasts in iTunes and visit her website for great research ideas, podcast episodes and videos.
Have fun climbing your family tree!