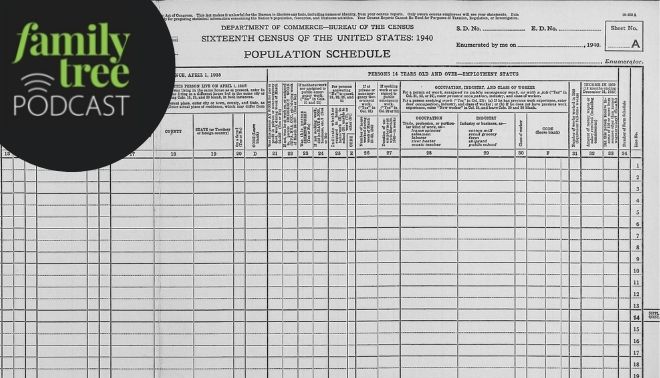 In this episode, we're celebrating the release of the 1940 census with tips, websites and resources you can use in your research.
Ep. 47: April 2012
In this episode:
---
News from the Blogosphere with Genealogy Insider Diane Haddad
---
Top Tips
Diane shares 1940 census resources, and tips for how to make the most of your research time.
---
101 Best Websites
Amy Johnson crow explores Archives.com, the website of the National Archives and Records Administration.
---
Family Tree University Crash Course
Allison Dolan discusses strategies for using all available census records, covered in the upcoming Census Research Secrets webinar.
---
Social Media Minute
Kerry Scott talk about the role social media as played in the 1940 census release.
---
The Publisher's Desk with Allison Dolan
---
Your Host: Lisa Louise Cooke
Listen to Lisa Louise Cooke's Genealogy Gems Podcast in your favorite podcasting app or with the Genealogy Gems Podcast app in your app store, and visit her website for great research ideas, podcast episodes and videos.
Have fun climbing your family tree!