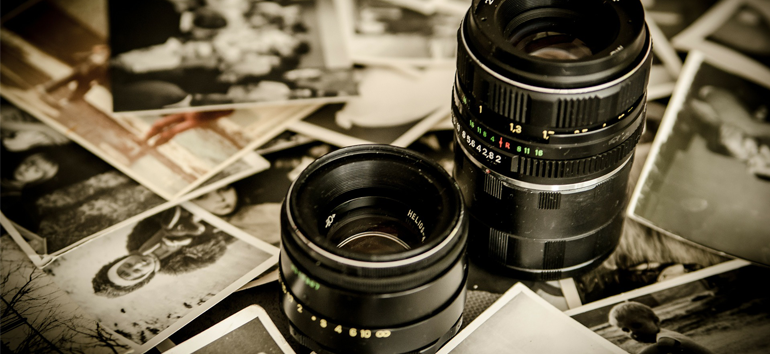 This month, give thanks for your family by digitizing your documents and photos. Learn tricks for scanning old pictures, and get the details on digital photography essentials.
Ep. 54: November 2012
In this episode:
---
News from the Blogosphere with Diane Haddad
Diane shares what's new in the world of genealogy, including Ancestry.com's big time buyer.
---
Top Tips: Scanning Secrets and Preserving Photos
When it comes to digitizing your family history, scanning old family photos is one of the first things that comes to mind. In this episode, the Family Curator Denise May Levenick is here to give us some scanning advice from her new book How to Archive Family Keepsakes: Learn How to Preserve Family Photos, Memorabilia, & Genealogy Records.
---
Best Websites: Family History on Facebook
These days, like it or not, Facebook is one of the most common digital homes for our family history and photos. In the 101 Best Websites segment, Tyler Moss, online editor of for Family Tree Magazine, is here to talk about this new phenomenon.
---
Family Tree University: Digital Photography Essentials
Photography is an essential tool for genealogists—not only for capturing current family memories, but also for preserving old documents and heirlooms. Family Tree University's Digital Photography Essentials course will help you master the basics of using digital cameras, photo editing software and scanners in your genealogy work. Tyler Moss provides tips from the class.
---
The Publisher's Desk with Allison Dolan
n this episode Allison recommends the following resources:
Ultimate Organize Your Genealogy Collection
Flip-Pal Portable Scanner
---
Your Host: Lisa Louise Cooke
Listen to Lisa Louise Cooke's Genealogy Gems and Genealogy: Family History Made Easy podcasts in iTunes and visit her website for great research ideas, podcast episodes and videos.
Have fun climbing your family tree!