Sign up for the Family Tree Newsletter Plus, you'll receive our 10 Essential Genealogy Research Forms PDF as a special thank you!
Get Your Free Genealogy Forms
"*" indicates required fields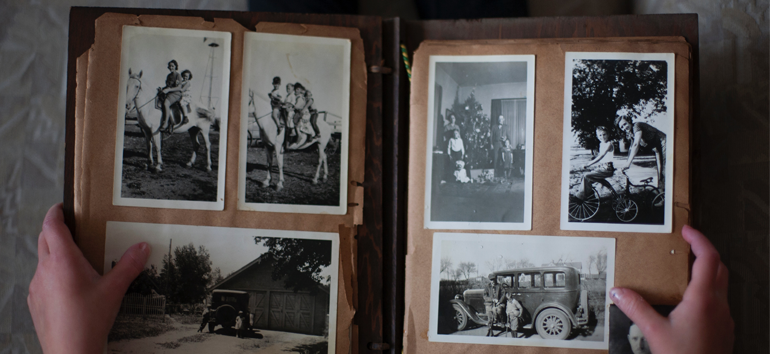 In this episode, learn tips on historic photo identification and preservation from the Family Photo Detective
Ep. 57: February 2013
In this episode:
---
Top Tips: Family Photo Detective
Family photos capture some of the most meaningful moments in life—wedding, babies, graduations, military service and holidays. Your old family photos are full of important family history clues. Maureen Taylor's book, Family Photo Detective, helps you identify and research these clues that can further your genealogy research.
Maureen is a photo identification expert and the author of the Family Tree Magazine's Photo Detective blog and magazine column. She joins us for this episode devoted to Historical Photography to give us some tips on identification and preservation.
---
101 Best Websites: DeadFred.com
When genealogists think about historical photography, one of the first websites that should come to mind is Dead Fred. It's a catchy name for a site that catches the hopes of those who want to identify unknown photos, or to be reunited with old photos from their families that went astray. Joe Bott, the founder of Dead Fred, joins us in this episode to discuss using the site.
---
Family Tree University: Picture Your Family History
Family Tree University's Power Courses are designed to give you an intense dose of learning on one specific topic. In the time it takes to watch a movie, you'll give your research skills a huge boost and come away with new tools and techniques that you can use immediately to find your ancestors.
In this segment Tyler Moss, Online Editor at Family Tree Magazine, joins Lisa to discuss the Picture Your Family History Power Course, and provides some tips you can use right away.
---
The Publisher's Desk with Allison Dolan
In this episode Allison's recommends the following resources:
Black History Month Special Offer: 50% off Finding African-American Ancestors in Newspapers
Family Tree University Winter 2013 Virtual Conference
---
Your Host: Lisa Louise Cooke
Listen to Lisa Louise Cooke's Genealogy Gems and Genealogy: Family History Made Easy podcasts in iTunes and visit her website for great research ideas, podcast episodes and videos.
Have fun climbing your family tree!