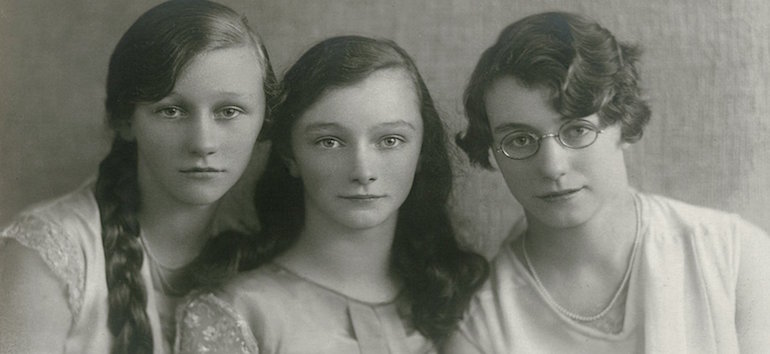 This month, research your female ancestors by learning how to tease out maiden names, good sources to check and more.
Ep. 58: March 2013
In this episode:
---
News from the Blogosphere with Diane Haddad
Listen as Diane shares her own experiences researching female ancestors. Read Diane's blog posts on the Genealogy Insider blog:
---
Top Tips: From Table to Family Tree
Gena Philibert Ortega has written a wonderful book called From the Family Kitchen: Discover Your Food Heritage and Preserve Favorite Recipes that also reveals some innovative ways to learn more about our female ancestors.Gena recommends these digitized book websites:
Watch Gena and Lisa cooking in Lisa's kitchen with a vintage kitchen tool of the past at the Genealogy Gems Channel playlist called Food and Family History.
---
101 Best Websites: Inside Ancestry.com
A look inside the genealogy giant: Ancestry.com.
---
Family Tree University: Finding Female Ancestors
Author and instructor Lisa Alzo joins Lisa to provide tips from her Finding Female Ancestors class. Lisa shares how to tease out maiden names, sources to check, and learning more about the historical context of our female ancestor's lives.
---
The Publisher's Desk with Allison Dolan
In this episode Allison recommends the following resources: My Life and Times – A Guided Journal for Collecting Your Stories by Sunny Morton.
---
Your Host: Lisa Louise Cooke
Listen to Lisa Louise Cooke's Genealogy Gems and Genealogy: Family History Made Easy podcasts in iTunes and visit her website for great research ideas, podcast episodes and videos.
Have fun climbing your family tree!