Sign up for the Family Tree Newsletter Plus, you'll receive our 10 Essential Genealogy Research Forms PDF as a special thank you!
Get Your Free Genealogy Forms
"*" indicates required fields
In this episode, James Beidler offers practical tips for tracking down German-speaking ancestors who lived outside Germany. Plus: learn how to preserve special family treasures and navigate David Rumsey's Map Collections Project, a priceless genealogical tool.
This episode is sponsored by Newspapers.com. The largest newspaper archive available today, Newspaper.com offers more than 500 million digitized newspaper pages, from today all the way back to the 1690s. Find obituaries, birth announcements, marriage announcements and more. The archives span across the United States, as well as Canada, the UK and beyond.
Ep. 161: May 2022
In this episode:
---
Tree Talk (02:02)
Family Tree Magazine New Media editor Rachel Christian talks about National Photo Month and an updated article on interviewing family members for valuable information about photos.
Plus, visit our new landing pages:
Also, May is National Jewish Heritage Month and Asian American and Pacific Islander Heritage Month.
Sign up for Our Free Genealogy Newsletter:
The Genealogy Insider email newsletter includes a digest of articles, including one or two free articles in each newsletter. Daily and weekly options.
Follow Family Tree Magazine on Social
---
Featured Interview: Finding German-Speaking Ancestors Outside of Germany (5:24)
Even if your relatives spoke German, that doesn't necessarily mean they lived in Germany. Author and genealogy expert James Beidler provides strategies for finding your German ancestors outside of Germany's borders.
Read James Beidler's new article "Germans from Russia" in the Sep/Oct 2022 issue of Family Tree Magazine.
In addition to Jim's upcoming magazine article, he also has an article available for subscribers of the Family Tree Magazine website called "How to Research Ethnic Germans in Non-German Regions."
---
Family History Home: Caring for Common Heirlooms (16:18)
Whether you've inherited a shoebox of old snapshots or an entire house filled with a lifetime of memories, becoming your family's caretaker of the past is a weighty responsibility. It's also a joy for those who understand the physical connection to your ancestors that old items can provide.
Denise May Levenick, (aka The Family Curator) stops by the podcast to give us a few tips on caring for your entire family heirloom collection. Denise is the author of the book How to Archive Family Keepsakes.
Read "Family Heirlooms: How to Care for the Most Common Types" by Denise May Levenick on our website.
---
Best Genealogy Websites: David Rumsey Map Collections Project (27:11)
A new 1-year collaboration has been announced between one of our favorite websites for old maps, the David Rumsey Map Collection, and the Machines Reading Maps project commonly referred to as MRM.
The project will apply the MRM's technology called mapKurator to 60,000 georeferenced old maps in the Rumsey collection. MapKurator scans the text that appears on the maps – all the place names – and makes that text searchable.
Example from the official announcement: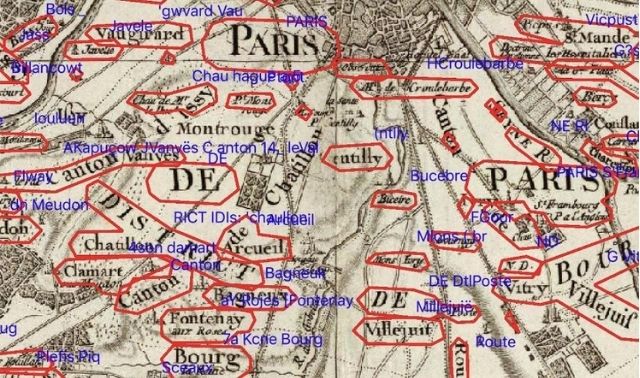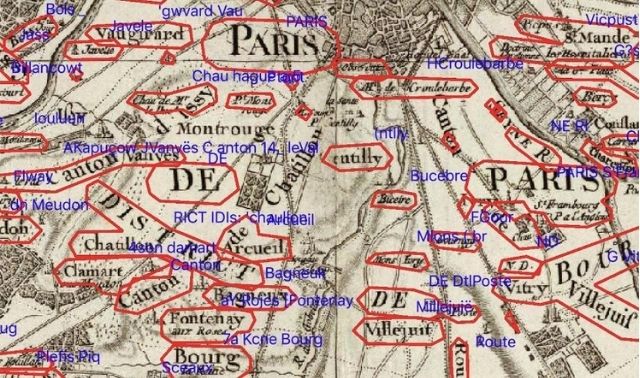 Resources Mentioned in This Segment:
---
Editor's Desk (35:29)
Meet Melina Papadopoulos, the new Digital Editor at Family Tree Magazine. In this segment, she also reviews some of the latest website updates.
---
Listen to Lisa Louise Cooke's Genealogy Gems podcast available at her website, and all major podcasting services, or download the Genealogy Gems Podcast app.