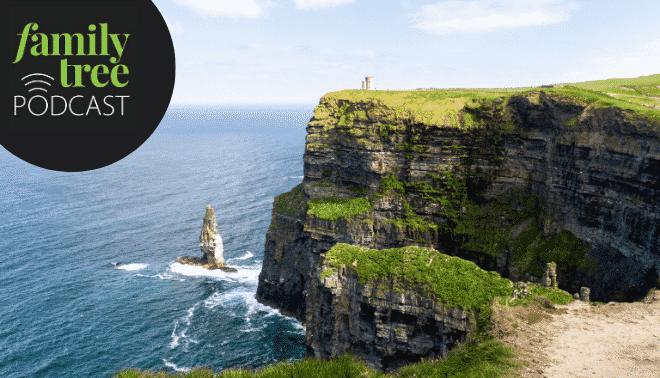 In this episode, Lisa and her guests explore records and resources for tracing Irish ancestry. Plus, our DNA expert explains how to interpret your ethnicity results.
Ep. 147: March 2021
In this episode:
---
Tree Talk (01:30)
In today's Tree Talk segment, a reader and listener shares the genealogical path he has traveled that led to "a wealth of riches."
Share your story of discovery and you may just hear it here on the Family Tree Magazine Podcast! Email your story to: FamilyTree@yankeepub.com
---
Feature Interview: Luck of the Irish with Claire Santry (03:20)
You may have heard the common lament that all Irish genealogy records were burned in a 1922 courthouse fire, making Irish research nearly impossible. In this episode Claire Santry explains that there is indeed hope and discusses the variety of available records. She also shares Irish research strategies from her article "Luck of the Irish" which appears in the March 2021 issue of Family Tree Magazine.
Claire's Record Pick: Graveyards and Headstones
Local community groups have been surveying and capturing the stories of old Irish burial grounds.
---
Best Genealogy Websites: IrishGenealogy.ie (18:50)
The Irish Genealogy website, operated by the Department of Tourism, Culture, Arts, Gaeltacht, Sports and Media, is a staple in Irish genealogy research. It's home to the on-line historic Index entries and register images of the Civil Registers (GRO) of Births, Marriages and Deaths. It is also home to historic Church Records of Baptism, Marriage and Burial from a number of counties. The website is a search portal to record sources such as:
1901/1911 Census records and pre-1901 survivals
Census Search Forms from 1841/1851
Tithe Applotment books
Soldier's Wills
Griffith's Valuations
Ireland – Australia Transportation database
Military Archives
Ellis Island
Roman Catholic Church records
National Photographic Archive from the National Library of Ireland
Lisa's guest is Tadhg O'Shea, Arts, Film and Investment Unit. He's been involved in the oversight of the website since 2009.

---
DNA Deconstructed: All About Ethnicity Estimates (30:47)
We're going back to basics with a review of DNA ethnicity results. Your DNA Guide Diahan Southard explains what they are and how they have improved since they were first made available back in 2007.
---
Editor's Desk: Explore Your Irish Heritage (37:20)
Courtney Henderson, Digital Editor at Family Tree Magazine, takes us on a tour of the Irish Heritage resource page.
Sign up for the free Family Tree Magazine email newsletter.
Family Tree Magazine on Social Media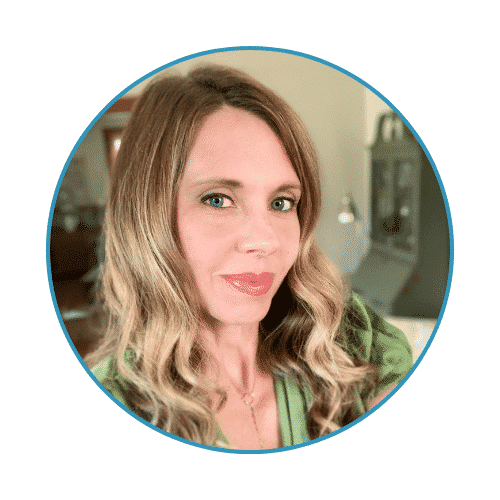 ---
Your Host: Lisa Louise Cooke
Listen to Lisa Louise Cooke's Genealogy Gems Podcast in your favorite podcasting app or with the Genealogy Gems Podcast app in your app store, and visit her website for great research ideas, podcast episodes and videos.
Have fun climbing your family tree!