Sign up for the Family Tree Newsletter Plus, you'll receive our 10 Essential Genealogy Research Forms PDF as a special thank you!
Get Your Free Genealogy Forms
"*" indicates required fields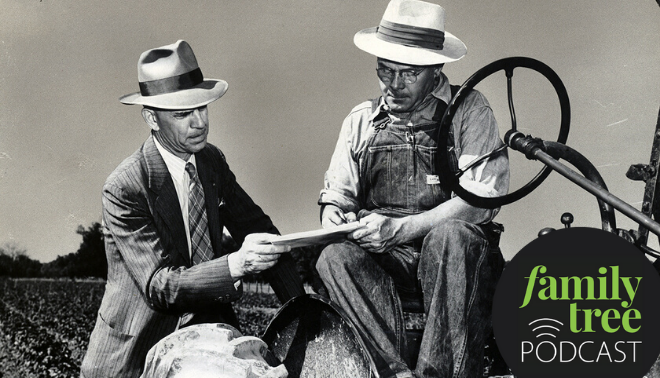 In this episode we're getting ready for the release of the 1950 census by learning how to research ancestors through the 1940s, as well as how to find your ancestors' Enumeration District with Steve Morse's One-Step Webpages. Plus, unlikely sources for family photos and much more!
This episode is sponsored by Newspapers.com, home to over 738 million pages of historical newspapers from the US and beyond.

Family Tree Podcast Survey
Have an idea for our podcast? We'd like to hear from you! Please complete our Family Tree Podcast Survey.
You can access the survey by clicking here.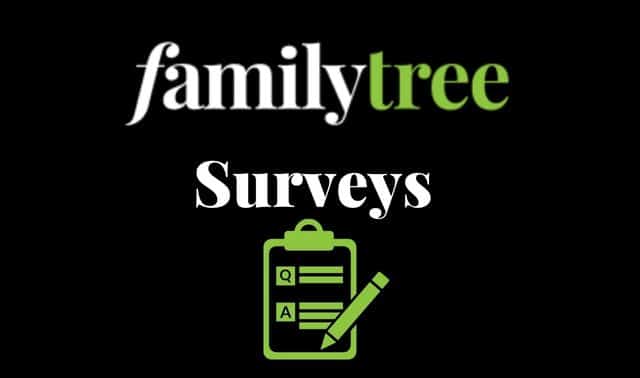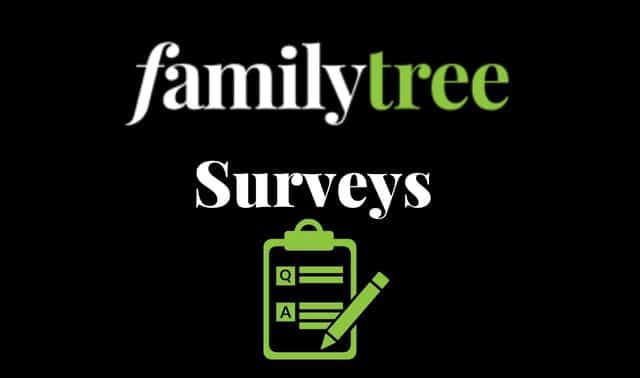 Relevant Links:
Family Tree Magazine Survey Page
Ep. 159: March 2022
In this episode:
---
Tree Talk (01:18)
Family Tree Magazine New Media editor Rachel Christian give us a preview of what's trending in the world of genealogy.
Resources Mentioned in This Interview
Subscribe to Our Free Weekly Newsletter
Looking for more genealogy trends, news and fun finds? Sign up for our free newsletter, the Genealogy Insider, sent on Thursdays.
Follow Family Tree Magazine on Social
---
Featured Interview: Prep for the 1950 Census by Researching the 1940s (06:21)
Author Sunny Morton joins Lisa to discuss how to prepare for the release of the 1950 census by tracing your ancestors through the 1940s. Learn about how to research your family in between 1940 and 1950 with these key genealogy resources
---
Best Genealogy Websites: Steve Morse's One-Step Webpages (19:15)
The 1950 US Federal Census is going to be released on April 1, 2022. Getting the records fully indexed and searchable will take some time. If you're anxious to get digging into the records, you'll need to know where you relatives lived, and then find the Enumeration District or ED number. Thankfully Steve Morse has developed a terrific free online tool that will help you find those ED numbers.
Resources Mentioned in This Interview
Steve Morse's One-Step Webpages
---
Family History Home: Finding Family Photos (30:42)
When you want to find more old family photos, a natural first step is to ask your relatives what photos they have in their collections. You might get lucky, or you might strike out. But either way, don't despair because author Lisa Lisson has 12 more places for you to look for family photographs!
---
Editor's Desk: Free 1950 Census Webinar (43:39)
Family Tree Magazine's eLearning Producer Amanda Epperson discusses the upcoming free webinar that will help you prepare to search the 1950 census.
---
Your Host: Lisa Louise Cooke
Listen to Lisa Louise Cooke's Genealogy Gems Podcast in your favorite podcasting app or with the Genealogy Gems Podcast app in your app store, and visit her website for great research ideas, podcast episodes and videos.
Have fun climbing your family tree!