Sign up for the Family Tree Newsletter Plus, you'll receive our 10 Essential Genealogy Research Forms PDF as a special thank you!
Get Your Free Genealogy Forms
"*" indicates required fields
Lisa interviews Brian Sheffey, author of the book Practical Genealogy: 50 Simple Steps to Research Your Diverse Family History. Listen for practical tips you can apply to your genealogy research, plus the latest edition of our 101 Best Websites for Genealogy and much more.
Ep. 138: June 2020
In this episode:
---
Tree Talk (1:23)
Family Tree Magazine podcast listener Pat R. shares a bit of her genealogical journey.
Share your story of discovery and you may just hear it here on the Family Tree Magazine Podcast! Email your story to: FamilyTree@yankeepub.com.
---
Featured Interview: Simple Steps to Practical Genealogy (2:54)
Author Brian Sheffey shares tips from his new book Practical Genealogy: 50 Simple Steps to Research Your Diverse Family History.
For more information about Brian and his book, be sure to check out his website.
---
DNA Deconstructed (15:22)
Our DNA expert Diahan Southard joins Lisa to talk about your DNA matches and how to decide which ones to focus on.
Diahan's got a new book out perfect for those looking to get started researching DNA. Check out Your DNA Guide – the Book.
---
Best Genealogy Websites (25:20)
James Beidler, author of the book Trace Your German Roots Online returns to the podcast to provide you with a wealth of German genealogy resources from his article Sturn und Drang featured in the May / June 2020 issue of Family Tree Magazine.
---
Editor's Desk (36:57)
Family Tree Magazine Editor Andrew Koch gives us a sneak peek at what we can look forward to in the next issue of Family Tree Magazine as well as some of the exciting new online Family Tree University genealogy courses coming in July.
Andrew recommends: Behindthename.com
Upcoming Online Family Tree University Courses
Master Ancestry.com in 4 Weeks
Mastering Family Tree Maker
Google Search for Genealogy
Find Your Scandinavian Ancestors
---
Your Host: Lisa Louise Cooke
Listen to Lisa Louise Cooke's Genealogy Gems Podcast in your favorite podcasting app or with the Genealogy Gems Podcast app in your app store, and visit her website for great research ideas, podcast episodes and videos.
Have fun climbing your family tree!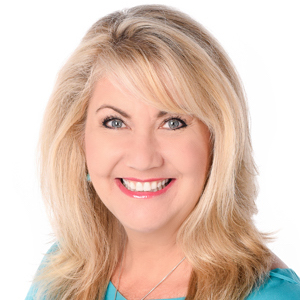 FamilyTreeMagazine.com is a participant in the Amazon Services LLC Associates Program, an affiliate advertising program designed to provide a means for sites to earn advertising fees by advertising and linking to Amazon.com and affiliated websites.