Sign up for the Family Tree Newsletter Plus, you'll receive our 10 Essential Genealogy Research Forms PDF as a special thank you!
Get Your Free Genealogy Forms
"*" indicates required fields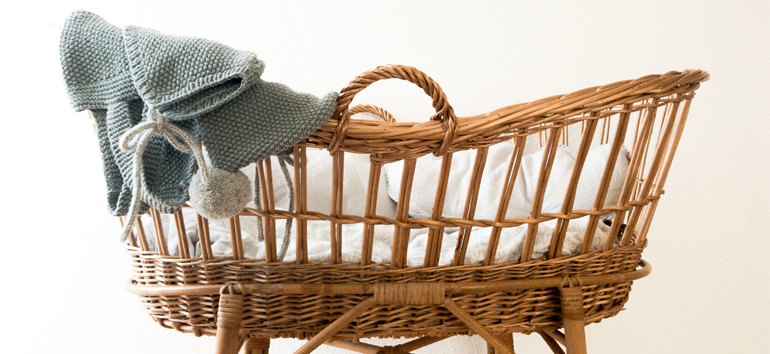 Infant gowns and special occasion outfits
Mothers have always treasured tiny infant gowns and special occasion outfits as childhood keepsakes. Take a few extra steps before tucking away that baby onesie or hand-knit sweater to safely preserve the fabric and the memories.
Wash or dry clean clothing before storing it away. The tiniest trace of skin oils or food will attract pests and risk damage.
Gently fold the garment in clean white tissue, such as Gaylord Archival Acid-Free Tissue. Use the tissue to pad sleeves and cushion folds, especially in heirloom fabrics that crease easily such as cotton batiste, linen, or silk.
Store the clean, folded clothing away from light, dust and pests inside a tissue-lined drawer or acid-free box.
Keep your treasures inside your home where the temperature and humidity are relatively consistent, and avoid excessive heat, cold, or moisture.
Stuffed animals and other treasured toys
When it comes to kid's favorites, sometimes one theme or character seems to last from year to year–whether it's superheroes or pink unicorns. Photographs are a parent's ally in the quest to save family memories.
Take a picture when a new "stuffie" is adopted and comes to live at your house.
Or, line up ALL the assorted stuffed animals (or Lego brick creations, or other special toy) for a photo shoot with your child front and center.
The collected photos can be printed as a poster collage or small book with an online photo service such as Shutterfly or Snapfish.
Baby shoes
Did you inherit a pair of bronze baby shoes in a box of family keepsakes? The shoes aren't really dipped in metal. Instead, they're electroplated with a copper or other metal to create a long-lasting family heirloom.
For inherited bronzed shoes, don't fret about special preservation techniques. Display them on a bookshelf, and dust with a soft, dry cloth.
Today's toddlers may take their first steps in baby sneakers or other flexible shoes, as well as traditional hard-soled shoes.
Don't forget about baby's first ballet shoes, soccer cleats or cowboy boots! Speciality shoes can also be preserved in bronze, pewter, silver, or gold and mounted on a wood or marble base.
Parents can opt for a small hole drilled in the back of the shoe to create a special Christmas tree ornament from companies like The Bronzery.
First haircut and lost tooth
A snip of hair from your child's first haircut and the first tooth lost after baby-hood are tiny symbols that your child is growing up.
Preserve the mementoes of those first years by saving a lock of hair and baby teeth in an acid-free envelope or encapsulated in an archival plastic memorabilia envelope available from Gaylord Archival.
Small plastic artifact jars or coin cases available at coin and stamp shops are another option for storage.
Write the child's full name, birthdate and the date the tooth was lost or hair cut on a piece of paper to keep with the artifact.
Blankets and other "lovies"
Your child's favorite blanket or "lovey" might need a little extra attention before its packed away with her childhood toys.
You may be tempted to pack it away as-is, complete with food crumbs, but don't! That's an invitation for bugs to come to dinner. Take time to carefully launder the blanket. If it's become threadbare and worn, wash on a gentle cycle. Or, hand wash and dry flat on a clean towel.
Fold and wrap the blanket in a clean white cotton pillowcase or in acid-free tissue inside an acid-free archival box, both available from Gaylord Archival.
Other favorite baby treasures to save
baby's coming-home-from the hospital outfit
baby announcement
invitation to first party
baby socks
No matter what the treasured item may be, make sure to snap a photo of your child with it! Also sign and date the print so the next generation can recreate that memory.