Sign up for the Family Tree Newsletter Plus, you'll receive our 10 Essential Genealogy Research Forms PDF as a special thank you!
Get Your Free Genealogy Forms
"*" indicates required fields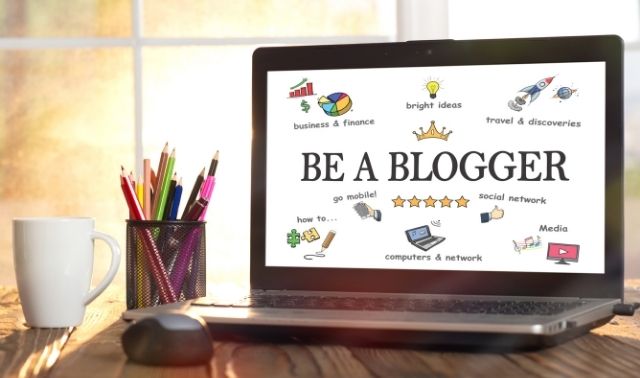 You can share your family stories in regular, readable snippets by starting a genealogy blog. Five family and personal history bloggers share their thoughts on web publishing—and why you should get in on the action.
Want to start your own family history blog? Follow these instructions to get started quickly:
Choose a blogging service and sign up for an account. Popular free sites include WordPress, Blogger and TypePad.
Follow the service's instructions to customize your blog. Every blogging platform has many templates, or pre-made designs and color schemes to set the mood for your blog. You can make it colorful and cheery or simple and serene.
Add new content regularly (this is called "posting"). Write about your genealogical discoveries, family stories, brick walls, lessons you've learned or anything else you like. If you're not the only genealogist in the family, recruit team members for your blog. You can learn how to upload images, add links and do other tricks through Geneabloggers' Resource page.
Share your blog: Mention it in family newsletters, put the address in your email signature, broadcast it to friends on Facebook and Twitter, or even add it to your business card.
Genealogy Bloggers Q&A
Q. Why do you blog?
A: Joy Whitney Stubbs: My family sites connect members of the family with their common heritage through stories, photographs and documents.They're part of a family archive and a place where family members can communicate and share memories and stories.
Tonia Kendrick: I can't imagine publishing a book—I'd have to narrow my focus. Blogging lets me be spontaneous. I can write about one family line today, another tomorrow and yet a third the day after that.
David Parmer: I write for people who are interested in history and genealogy.
Beth Whitney Breinholt: My audience is extended family that checks the blog and website for updates. My blog is also for family members yet unknown who may stumble across it online.
Q: Where do you get ideas about what to write?
Parmer: One great source for a story is a great photo. I mostly write about the lives of ordinary people because ordinary people make up this country and get little recognition.
Kendrick: Ideas are everywhere! I may read something on another genealogy blog that sparks an idea, find a new piece of evidence or have a breakthrough I want to share. Recently, I started a Women's Timeline series, because I realized that I had written more about my male ancestors.
Stubbs: I write about what I'm doing, and sometimes I follow the Geneablogger themes.
Q: Do you get comments on your blog?
Breinholdt: When those who read my blog comment on it, I get a little surge of "Someone's out there and they care!"
Kendrick: Readers often answer questions or share new information with me. Once I posted a photograph of a 1909 family reunion. I didn't know who any of the people were, but someone responded, pointing out our shared ancestor.
Q: How do you archive or back up your blog?
Stubbs: I keep a copy of what I write on my computer.
Rochelle Wilde: I have every post sent to my email automatically. I recently found the website Blog2Print, where I ordered PDF files of my blog relatively inexpensively. It's comforting to know that I have copies in more than one place.
Q: What advice do you have for a new blogger?
Wilde: Start today! It may seem overwhelming at first, but it's so worth it. Figure out what you want your blog to be and run with it. You won't regret it.
Kendrick: Read other genealogy blogs: There are lot of great bloggers out there, and you can get ideas and tips from them. Write about what interests you, and have fun doing it! If it's not fun, what's the point?
Related Reads