Sign up for the Family Tree Newsletter Plus, you'll receive our 10 Essential Genealogy Research Forms PDF as a special thank you!
Get Your Free Genealogy Forms
"*" indicates required fields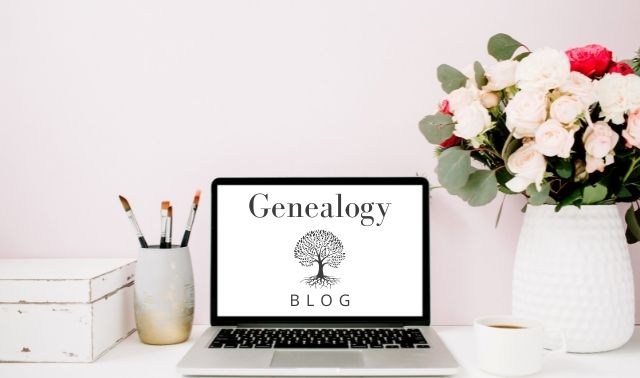 In this article:
If you've traveled abroad, you know it's not easy to adjust to a new land. Unfamiliar languages, customs, laws, food, currency and maps can trip you up. Smart travelers often consult trusted locals on where to visit, eat and sleep.
Starting family history research in another country is like traveling there for the first time. You don't know the nuances of record-keeping, the ins and outs of repositories, or even how to read the country's records. It can help to have a friendly local as your guide.
Where can you find such a guide? Try the international geneablogging scene. Amateurs and experts from Argentina to Australia, British Columbia to the British Isles note their successes, tips and techniques in genealogy weblogs, or "geneablogs." In this whirlwind world tour, we'll introduce you to several fantastic international blogs, and help you find, read and use them in your research.
We chose these blogs based on their overall quality of content and design, potential interest to other researchers, and relatively current status. There are dozens more with advice on finding your international ancestors.
Because genealogy research often strays beyond national boundaries—both modern and historical ones—we've categorized these blogs according to their geographic regions: the Americas, Europe, Asia, Oceana and Africa, and even a multilingual one covering regions worldwide. If you have Hispanic heritage, you might want to check blogs covering Spain and the places in the Americas your clan landed. Wherever your roots might take you, a genealogy blog just might hold the keys to finding your ancestors.
The Americas
Argentina
Los Abuelos de mi Historia captures stories of the diverse peoples of Argentina. The largest number of posts are about Buenos Aires, the nation's capital and by far its largest city. A Google Translate button on the left side of the site lets you read posts in English.
Brazil
My Portuguese Gen is written by Isabella Baltar in both English and Portuguese. Most entries are about her family research, but some include advice for others researching similar topics. Her writing style is straightforward and easy to follow.
Canada
Alberta Family Histories Society Blog is polished and professional, a provincial society's channel for sharing news, events, library holdings and other resources for researching in and about Alberta, Canada.
Olive Tree Genealogy is maintained by veteran blogger and genealogist Lorine McGinnis Schulze, who freely shares the wisdom and creativity gained by 30 years as a researcher in records-poor early Ontario. Click on videotaped cemetery walks and fun personal history posts.
Cuba
Sagua de tá namo gathers the memories of "sagüeros," those who have lived in the Cuban town for which the blog is named. The postings reflect the feelings of a community in exile: keeping connections to home and family while rebuilding elsewhere; honoring heritage while documenting the sadder aspects of family history.
Guyana
Guyana Genealogical and Biographical Society reads like a scrapbook of the history of this former British colony. News clippings, biographies, obituaries, passenger lists and more—even commentary on cricket—appear in cited, searchable posts.
Jamaica
A Parcel of Ribbons captures the history of 18th century Jamaica through the lens of her own family history. Blogger Anne Powers hopes the articles, family records, book reviews, wills and everyday history she posts will help others with their Jamaican research.
Mexico
We Are Cousins: South Texas and Northeastern Mexico Genealogy documents a blogger's own family history and provides a resource to genealogical resources along the US-Mexico border at Texas. His images and transcriptions of original Mexican records go well beyond those of his own relatives.
South America
Genealogia Argentina blog comes from the company that runs the software behind Familias Argentinas, a site with genealogy data for Argentina, Chile, Paraguay, Uruguay and more. You'll need to run the blog through your web translator to read genealogy news and information for Argentina and other South American countries.
US Virgin Islands
200 Years in Paradise introduces readers to historical and genealogical sources for Virgin Islands research, particularly those that have informed the blogger's family research on St. Croix. (Did you know the 1920 US census data for the Virgin Islands was actually taken in 1917?)
Europe
UK and Ireland
British and Irish Genealogy is a newsreel that reports on new online sources for genealogical research and education. Most posts feature several—or more—links to resources.
Grow Your Own Family Tree is the work of Alan Stewart, also the author of Gathering the Clans: Tracing Scottish Ancestry on the Internet (Phillimore & Co). His newsy posts update you on online records; click on categories such as Railway Records or Immigration for English, Irish, Scottish and Welsh research.
Tracing Ancestors in the UK delivers help starting your UK family research. Part of the website of professional researcher Ros Bott, this blog includes topics ranging from parish registers to surname spellings to wills and probate in England.
'On a flesh and bone foundation:' An Irish History is beautifully and expertly written by Jennifer Geraghty-Gorman, a Canadian of Irish descent. She weaves personal insights with detailed research tips, images and plenty of history. Bonus: Click on Interviewing Family for questions to ask Irish immigrants.
The Professional Descendant shares the voice and expertise of Edinburgh genealogist Kirsty F. Wilkinson. Her posts are packed with details on valuable (and often underused) Scottish resources.
Channel Islands
My Channel Island Ancestry boasts an enthusiastic writer dedicated to exploring the history of everyday folks in the Channel Islands (her series on occupations is especially nice). This blog is well-organized and full of meaty information about her family in Jersey.
France
The French Genealogy Blog is penned in the funny, educated voice of certified genealogist Anne Morddel. Her posts contain meaty finding aids and updates along with bits of historical and genealogical trivia. Well organized with lots of tags, this blog makes it easy to find entries on French Jews, Huguenots or your favorite French archive.
Netherlands
Trace Your Dutch Roots is organized like a genealogy guidebook. At the top of the page, click on locations within the Netherlands (and some outside it) and topics such as language, names and emigration. Historical postcards appear in many posts, a fun addition.
Norway
Norwegian Genealogy and then some is the blog of genealogist Martin Roe Eidhammer. It includ Norwergian genealogical, historical and cultural information. The blog is in English, and Martin provides plenty of helpful posts and resources, and invites readers to contact him.
Spain
Genealogía Española – España GenWeb began as a supplement to a Castilla surname page. It is written in Spanish, but Google Chrome provides a one-click translation option if you use that browser. Posts describe datasets, historical sources, repositories and other resources specific to Spain and other Spanish-speaking countries. Spanish-language family group sheets and pedigree charts are posted here, too.
Sweden
Find a Swede is the blog and website of Swedish professional genealogist Annika. She provides page after page of helpful blog posts for those specifically seeking their Swedish ancestors. You can also contact and hire her directly if you need a pro to help you research.
Bohemia, Moravia and Silesia
Czech Genealogy for Beginners offers exactly what blogger Blanka Lednicka promises: a great introduction to research for those with ancestors in Bohemia, Moravia and Silesia. There's a lot of material on archives, parish registries and translation issues.
Croatia and Hungary
100 Years in America is about Croatian and Hungarian families, records, languages and online resources. You'll find expert advice and personal insights on this beautiful site by a long-time blogger.
Germany
Village Life in Kreis Saarburg, Germany shares a librarian's well-researched and illustrated history of her Rhineland ancestry. She draws heavily on local sources but also on her imagination as she wonders what life must have been like "back then."
Hungary
Nick Gombash's Genealogy Blog is packed with facts on Nick's European ancestors. He calls working with Hungarian records "a true passion," which shows in his prolific and detailed posts. Detailed categorization lets you jump to the content most interesting to you.
Latvia
Discovering Latvian Roots directs newbie researchers to the 13-step post Getting Started with Latvian Research. In addition to tips, resources and news, she offers inspiring updates on her research process.
Poland
Steve's Genealogy Blog is the work of genealogist Stephen Danko where he blogs about Polish and Lithuanian research. Helpfully, he posts document images, their translations, and source information.
Russia
Blog of the Russian Genealogical Project is a young blog, but can be a valuable resource for English-speakers. It is run by a small team of researchers in the United States and Russia, including Kirill Chashchin, who's been tracing his family history for 12 years.
Greece
Spartan Roots records the research and shares the expertise of veteran genealogist Carol Kostakos Petranek. Her attractive site is well-organized and packed with tips and encouragement for those with Greek roots, who often face challenges using records of their homeland.
Italy
Finding Our Italian Roots shares the expertise of certified genealogist Melanie D. Holtz. She intersperses news with how-to help and history, such as her 2012 series on 19th-century life in southern Italy.
Asia
China
Siyi Genealogy isn't as current as others on our list (as of press time), but the site is beautifully laid out and contains a lot of information on Chinese family history research—specifically on the "four counties" area of Guangdong. It feels like a gift to find this information in English.
Israel
Israel Genealogy Research Association aims to share "new technology, new energy and new excitement" about genealogy in Israel. You'll also see resources for most of the world because of the worldwide historical migration of Jews. This is a no-nonsense blog: all news, events, research and resources.
Pakistan
My Pakistani Ancestry is written by an anonymous "20-something British Pakistani" in the hopes of inspiring others to trace their Pakistani roots. Posts include the writer's own research, memorials to Pakistani soldiers and how-tos for Pakistani records.
Africa and Oceana
Australia
Family History Across the Seas author "Cassmob" describes herself as a "dyed-in-the-wool Queenslander" who now lives in Darwin in the Northern Territory. Her detailed, expert entries will help those new to Aussie research, especially a series of posts called "Beyond the Internet" that describe traditional genealogical records from an Australian perspective.
New Zealand
Auckland City Libraries Kintalk Whanau Korero updates followers on genealogical happenings and records access at the library and beyond. Find links to events, online resources, the library's genealogy collection, and family history forums.
South Africa
Mole's Genealogy Blog is written by an experienced researcher who specializes in the area of Natal, but also takes interest in historical photographs and the larger history of the British empire in India and South Africa.
Worldwide
You can read the MyHeritage Blog, written by employees of the eponymous genealogy company, in English, German, Spanish, French, Dutch, Polish, Portuguese and Swedish. Though some content overlaps, each blog posts unique stories of interest to a particular language group (i.e., click on Português for resources related to Brazil or Portugal). Can't read the language but want the content? Click on the language you need, then run the page through a web translator.
Tip: Thinking of starting your own blog? See Thomas MacEntee's list of various resources for how to get started blogging.
Tip: If you make a genealogy find as a result of something you learn in a blog post, tell the blogger about it in a comment or email—you'll make the person's day!
Don't Limit Your Research
Don't limit yourself to reading blogs that cover strictly your ancestral land. Some blogs wander through several countries as they follow a family's journeys. The de Büren Family, for example, traces an 800-year trail through Switzerland, Argentina, Brazil, England, France and the United States. The Passionate Genealogist traces ancestral paths through Scotland, Ireland, Australia, New Zealand, Canada and England. One blogger maintains a blog with a very unusual storyline at A Latvian Canadian Story.
Genealogy Blogs Q&A
Q: What's in genealogy blogs and who writes them?
A: Blogs are like an online diary: a series of chronological entries or "posts." This format makes them more informal and less comprehensive than what you'd find in, say, a published guide to German roots. But that doesn't make blogs any less valuable.
"I love reading genealogy blogs because there are so many great writers out there who share their knowledge of history, geography, research resources, how-to tips and tricks, and all that tech-related stuff," writes Tessa Keough in Scandia Musings & More. "Not to mention all those great family stories."
Genealogy blog authors are a diverse group. Most, like Keough, are amateurs out to share their enthusiasm and findings with the world. They also might use their blogs as a research journal, a way to develop search strategies and a collaboration tool. Other bloggers are professionals who give free advice to help others and attract clients. Some blogs are based out of local institutions such as libraries.
Q: How can I find a blog about my ancestral homeland?
A: First, take our "world tour of blogs" above and check out those that interest you. As you're browsing a blog, look for a blogroll—a list of other blogs the writer likes.
The GeneaBloggers website, run by industry expert Thomas MacEntee, also can help you find blogs. From the home page, search Blogs by Type. MacEntee advises typing search terms in your ancestral language: "España" instead of Spain, "nacimientos" instead of births. Finally, look for blogs on the websites of archives, libraries, and genealogical and historical societies, such as the Borders Family History Society blog.
Q: What if I'm looking for a specific topic or a place in a country?
A: It's common for international blogs to focus on one topic or subpopulation, such as cemeteries or Jews. The Association of Graveyard Rabbits has links to blogs on Australian, Canadian, Dutch, British and international Jewish burial grounds. Find a list of Jewish blogs from around the world here.
You may find a blog dedicated to a specific province or town. For example, Paulstown History and Genealogy focuses on one Irish town and Thames, NZ Genealogy Resources, a city in New Zealand.
Q: What good is a blog written in a language I don't know?
A: Foreign-language blogs can be packed with firsthand knowledge of local sources and history. Some blogs have web translators embedded in their sites; all you have to do is click a link for English (or an American or British flag). If you don't see a translator, paste the blog's URL into a free web translator such as Google's. The translation may be a bit rough. If you can't glean the meaning but it seems important to your research, contact a genealogical society dealing with the area or look for someone who speaks the language.
Q: How reliable is what I read in a blog?
A: As in any genealogical research, MacEntee says, "you have to consider the source." He looks for information about the blogger, which may be on a separate About page. Also look for a "posted by" name at the bottom of a post.
Verify news and resources a blog reports on by following the links or instructions given, or running a Google search. If you want to know more about an image or historical information lacking a stated source (for example, the blogger's own memory), politely request more information in a comment.
Q: How do I get the most out of a blog?
A: Explore it. Read current and past posts (at the bottom of a page, you should be able to click on something like "Older Posts," or see links to earlier posts on the right or left side of the blog). Click on "tags" that categorize posts by topic so you can read all entries relating to, for example, marriage or parish records.
Make it easy to read future posts by clicking the appropriate button to subscribe to the blog's RSS feed, which will send posts to your blog reader. You also can opt to receive an email alert when the blogger publishes a new post. Don't be shy about interacting with the author. Most bloggers love comments on their posts, so ask questions or share a related experience from your research. "Collaborating is a key to success for anyone who is researching in Greece," says blogger Carol Kostakos Petranek. "Records are hard to come by, and writing letters in an unfamiliar language can be daunting. Working with others who are in the ancestral village, or who have experience obtaining records from the village, is so important."
If the blogger is located where your family's from, you might even look into hiring him or her to do research for you. "It may be more efficient for the blogger to pull a record for you than for you to travel there," MacEntee advises.
Q: Will I find relatives mentioned on a blog?
A: It's not common, but it's not impossible, especially if the blogger writes about the same small town your ancestors are from. Within about two months from Dave Lynch's first post on 200 Years in Paradise, a long-lost relative said hello in a comment. Lorine McGinnis Schulze, who's been blogging for a long time at the Olive Tree Genealogy, also has reconnected with relatives this way. "[My] most recent connection was with a man who was searching for his great grandfather," she says. "He happened upon my blog post containing the obituary of his great-grandpa, my great-grandfather's brother. He shared a dozen photos of ancestors with me."
If your family lived in that blogger's ancestral community within living memory, it may be possible to connect with neighbors who remember them. It's worth posting a detailed question with your family's name (including maiden names), address, occupations, known affiliations (such as a church or school) and when they left.
Q: If a blog hasn't been updated recently, is it still worth reading?
A: Though the blogs described here are pretty current, any blog can be useful long after its most recent entry. News and links may be outdated, but most of the history, family data and information about records will still have tremendous value.
For example, South African History and Genealogy, which was active from 2006 to 2009, still contains excellent information not easy to find elsewhere. So does Genealogy in Finland.
A version of this article appeared in the July/August 2012 of Family Tree Magazine.
Updated: November 2021
Related Reads