Sign up for the Family Tree Newsletter Plus, you'll receive our 10 Essential Genealogy Research Forms PDF as a special thank you!
Get Your Free Genealogy Forms
"*" indicates required fields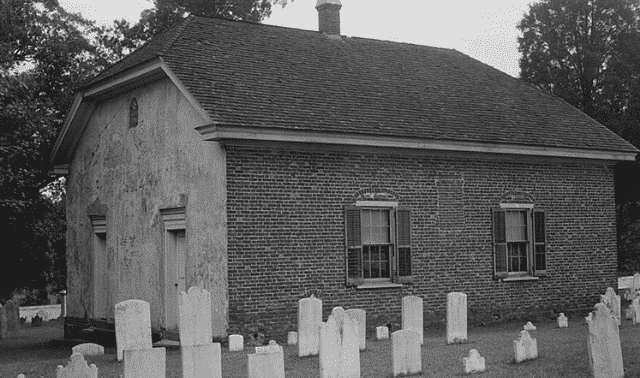 Q: I'd like to know about records and/or organizations that have information or membership on the Welsh Tract in Delaware.
A: The Welsh tract is a 40,000-acre area west of Philadelphia that was heavily settled by Welsh Quakers. The original settlers unsuccessfully negotiated with William Penn in 1684 to make the tract a separate county whose government would use the Welsh language.
The area included what is now Montgomery, Chester, and Delaware counties in Pennsylvania; part of Cecil County, Md.; and Pencader Hundred in New Castle County, Del. (In Delaware, a hundred is a geographical area once used as a basis for representation in the state's general assembly.)
Read more on the Welsh Society of Philadelphia website and in The History of the State of Delaware by Henry Clay Conrad, available in Google books (search in the book for "Welsh Tract").
To find Welsh Tract records in Delaware, try these two searches of the Family History Library (FHL) online catalog:
a keyword search on

Welsh Tract

a place search on

New Castle, Delaware

(in your search results, click on each topic to see related records)
You'll find microfilmed records including those for Welsh Tract Baptist Church from 1701 to 1828. You can rent FHL microfilm by visiting a Family History Center near you.
Here are some other resources and repositories to check:
The book

Early Church Records of New Castle County, Delaware

, by F. Edward Wright and Horace Burr has information from records of Welsh Tract Baptist and Pencader Presbyterian Church (formerly called Welsh Tract Presbyterian).
The Pennsylvania Historic Commission has Welsh Tract rent roll extracts from 1748 among its records. Search the finding aids main page for the term

"welsh tract"

to find information on these and other records. Each finding aid lists several record groups, so use your web browser's Find feature to locate instances of the word "Welsh."
If the ancestors you're researching are among the Welsh Tract Quaker settelrs, see our links to Quaker resources. Among the first resources you'll want to look for at the library is the

Encyclopedia of American Quaker Genealogy

by William Wade Hinshaw (Genealogical Publishing Co.). Also look intorecords at the Friends Historical Library at Swarthmore College in Swarthmore, Pa.
For more information on Delaware and Welsh Tract research, explore the Delaware Genealogical Society and Historical Society of Delaware Library websites.