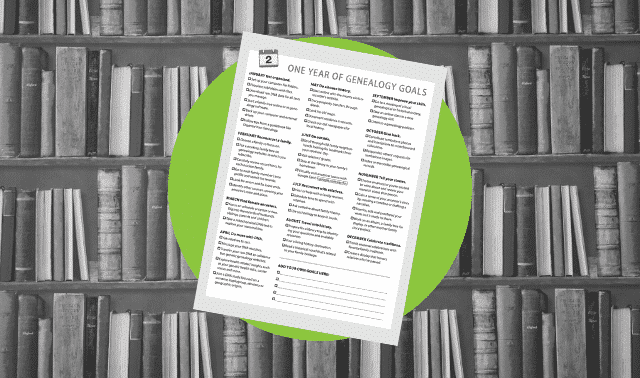 Here's your guide to planning an orderly, comprehensive and time-flexible series of essential family history tasks for the year. And we've broken each goal into several achievable steps. Choose one task each month if your time is short, or go all-out and try several.
Re-order the monthly assignments as needed to fit your schedule, lifestyle and budget. The important thing is to keep your genealogy calendar time slot full of family history tasks you love (or need) to do.
Receive your free copy of our 2023 Genealogy Research Plan by clicking the button below.
Get Your Free Genealogy Forms
"*" indicates required fields