Sign up for the Family Tree Newsletter Plus, you'll receive our 10 Essential Genealogy Research Forms PDF as a special thank you!
Get Your Free Genealogy Forms
"*" indicates required fields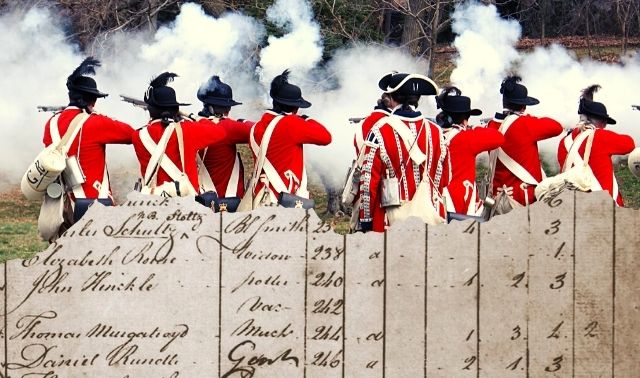 How can I find my Revolutionary War ancestor before the 1790 census?
Q: Am I the only one who can't get beyond the first federal census in 1790? I'm at a roadblock with my Walter P. Graham family in the area of North Adams, Mass.
A: When researching before the 1790 US census, you have to rely on resources such as property deeds, probates and military records to track your ancestors' migrations and identify their relatives.
Walter Graham was living at the right time for Revolutionary War service, and sure enough, he's listed in Massachusetts Soldiers and Sailors in the Revolutionary War (Wright & Potter Printing Co.). You can search this 17-volume book with a subscription to Ancestry.com or view it free at MyHeritage, Internet Archive or FamilySearch. In 1781, Graham enlisted in Lt. Jeremiah Brown's detachment (part of Col. Asa Barns' regiment), but served for just 10 days. Later, your relative apparently joined the army under Gen. Stark at Saratoga, NY.
It's worth searching for him in the Daughters of the American Revolution (DAR) free Genealogical Research System to see if another descendant has applied to the society based on his service.
Since Graham was in Adams, Berkshire County, Mass., for both his enlistment and the 1790 census, let's assume he lived there during the intervening decade. Search for resources from that time period and place in the FamilySearch online catalog. Run Place searches on both Adams and Berkshire. For the former, you'll find church, land, town and other records; county sources include probates and Revolutionary War pension papers.
Catalog listings for films that are digitized on the FamilySearch website will be linked to the online collection.
When you view the records, be on the lookout for Grahams who could be related to Walter. Researching those people could lead you to more information on your ancestor.
Also search the FamilySearch catalog on the surname Graham to find family histories that may mention your ancestor. Fortunately for you, that moniker wasn't common in Colonial Massachusetts. New England Marriages Prior to 1700 (Genealogical Publishing Co.) by Clarence Almon Torrey lists just three Graham marriages, all in Connecticut. Don't overlook Graham lines originating there—they may be Walter's family, too.
Many of FamilySearch's books are now digitized in the FamilySearch Historical Books collection; look for links in the catalog listing.
Finally, explore the resources of the New England Historic Genealogical Society's website, AmericanAncestors.org. It offers access to many colonial-era records and projects to trace early New England families.
A version of this article appeared in the August 2005 issue of Family Tree Magazine.