Sign up for the Family Tree Newsletter Plus, you'll receive our 10 Essential Genealogy Research Forms PDF as a special thank you!
Get Your Free Genealogy Forms
"*" indicates required fields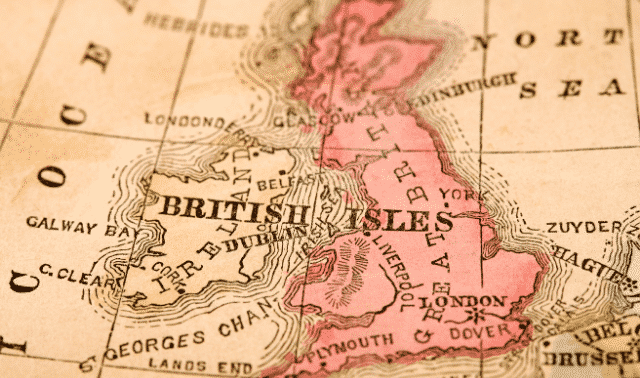 So how do you start retracing your ancestors' journey? Before tackling British records, it helps to know an ancestor's approximate date of immigration and his hometown — which you could find in several places. First check home sources, such as family papers, family Bibles, letters, pictures, obituaries and naturalization papers, for clues. Then ask family members to do the same. Have they heard stories about your ancestor? Did he immigrate with other relatives? Searching for your ancestor's siblings, cousins or neighbors might reveal his place of origin.
Colonial passenger and immigration records are few and far between, which makes tracing the origins of early-American ancestors more difficult. For information on these immigrants, the ships they sailed on and their places of origin, check published genealogies and town histories. The New England Historical and Genealogical Register, published since 1846, has traced many colonists' trees back to Europe. You'll find this quarterly journal at libraries with large genealogy collections; New England Historic Genealogical Society (NEHGS) members can access back issues online.
No matter when your British ancestors arrived, don't overlook P. William Filby's multivolume Passenger and Immigration Lists Index, the most comprehensive directory of immigrants to America. Available at large libraries, it lists millions of arrivals at US and Canadian ports from Colonial times to the 20th century. You also can get it through Ancestry.com's Immigration Collection (requires subscription).
Until civil registration began in the mid 1800s, British churches were responsible for recording life events. So locating records for ancestors who lived before that time requires knowing not only their hometown, but also their parish.
Nothing beats the wonderfully detailed Landranger maps for pinpointing your ancestors' British hometowns. The series of 204 maps covers all of England, Scotland and Wales; you can order maps from Britain's national mapping agency, Ordnance Survey. Streetmap.co.uk has the same maps and supports searches on house and farm names.
Once you find an ancestor's hometown on a map, you can identify the parish where his church records were kept. The Institute of Heraldic and Genealogical Studies in Canterbury, England, has created marvelous 13×17-inch county maps showing parish boundaries and probate jurisdictions for all of England, Scotland and Wales. The whole set of maps (reduced in size), along with topographic maps and information about records for each parish, also appears in The Phillimore Atlas & Index of Parish Registers. When you locate your ancestor's parish, take note of neighboring ones — you might find more relatives there.