Sign up for the Family Tree Newsletter Plus, you'll receive our 10 Essential Genealogy Research Forms PDF as a special thank you!
Get Your Free Genealogy Forms
"*" indicates required fields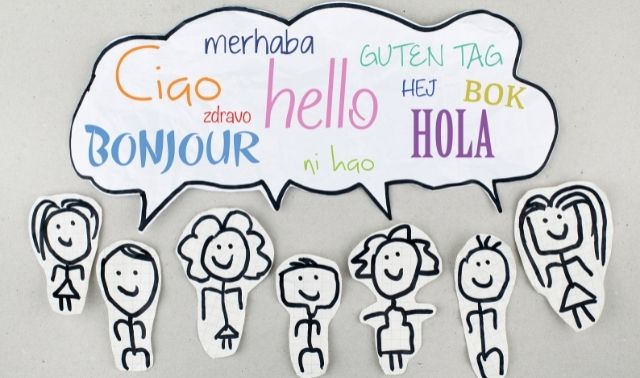 What should you look for in a good translator? Most experts agree that truly effective translators virtually must be native speakers of the language. "There are many things that only native speakers know," says Chudziak-Kuchinka. "Their understanding is broader. They know the people, as well as the traditions, culture and customs of the land."
1. Contact a genealogy research center based on language
One easy way to find the right translator for your family treasures is to contact genealogical, historical and heritage-based research centers related to your mother tongue. Or inquire with the genealogical archives in a state where your target language was once widespread (such as Pennsylvania for German, Minnesota for Danish, New Orleans for French). Any good reference text can provide the contacts you need.
2. Check credentials
Advanced education abroad is always a plus. The translator should be fully bilingual in English, sensitive to genealogical issues and familiar with the writing styles of the past. In short, while your Czech-speaking third cousin or the high school French teacher may be well-meaning, she may not be entirely equipped to handle the nuances of old legacy documents. Nor are corporate translating services; they usually handle present-day translations for international firms.
3. Introduce yourself with an email
Once you've identified professionals in your target language, approach each with an introductory letter or email. Provide the basics—indicate the document's language, the subject matter (if you know) and the number of pages. Also indicate the type of document (diary, letters, etc.), its present condition and the approximate age, if known. Be as specific as possible.
"To better acquaint the translator with the complexity of the task," Chudziak-Kuchinka advises, "it is always a good idea to mail or fax a representative page of your material."
4. Submit only photocopies
As with any research work, submit only photocopies. Always retain your originals and take care when duplicating them. Color copies may preserve some of the contrast in old script. If the original is very crisp (as with a typed birth certificate), you might be able to scan it to a file and email it. "Some translators can also work directly from microfilm. You should ask," Hedstrom says.
But how quickly will you finally be able to understand Great-great-uncle Gustave's letters? "Naturally, work time varies greatly with the complexity of the document," Chudziak-Kuchinka says. "Still, I can often turn-around simple documents in only a few days."
5. Agree on how the finished product will be delivered
Finally, agree on a finished product. Translators may be able to provide their materials by fax, email, mail and as paper or on an USB stick. Now surely you'd believe that such a service—requiring so much scholarship and careful work—would be very expensive. But in fact, genealogical translation remains one of the best bargains in family history. Rates vary, but many documents can be translated for less than 15 cents per word—just $20 per typed page.
Very old documents and handwritten materials may cost somewhat more because the task is so labor-intensive. "If clients send me a representative page and number of pages, I can give them an estimate for the entire document," Oslon says. Surely, having your ancestors' foreign-language records translated can be one of the best investments you can make in your genealogy research.