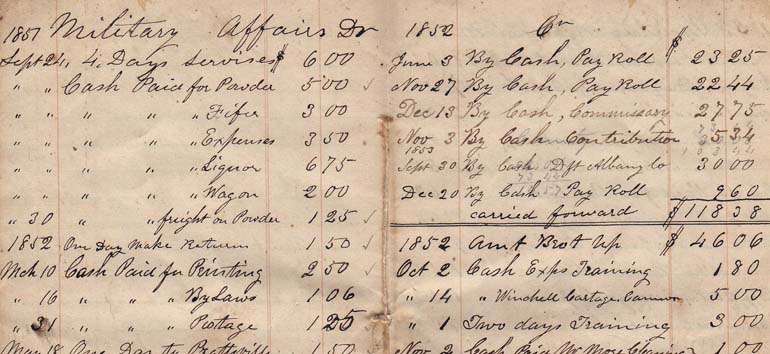 April's episode is all about Civil War and military research. We chat with Michael Varhola, the author of Life in Civil War America.
Ep. 35: April 2011
In this episode:
---
News from the Blogosphere with Diane Haddad
Jamie chats with us about the special Civil War events Family Tree Magazine is up to this month.
---
Top Tips: Civil War Research
Civil War expert Michael Varhola, author of the book Life in Civil War America, provides tips on Civil War research and gives some background how our ancestors lived at that time.
---
Best Websites: Civil War Soldiers and Sailors System
This month we look at one of the premiere Civil War websites, the National Parks Service's Civil War Soldiers and Sailors System, with Mike Litterst, national communications coordinator for the National Park Service's Civil War 150th Anniversary commemoration.
---
Safe Keeping: Military Uniforms
Grace provides shares ideas for preserving military uniforms. Read more in the following articles:
---
Family Tree University Crash Course
Instructor Diana Crisman Smith shares some research tips from the Family Tree University class US Military Records: Trace Your Ancestors' Service.
---
The Editor's Desk with Allison Stacy
Allison talks about some new resources at great savings.
---
Your Host: Lisa Louise Cooke
Listen to Lisa Louise Cooke's Genealogy Gems and Genealogy: Family History Made Easy podcasts in iTunes and visit her website for great research ideas, podcast episodes and videos.
Have fun climbing your family tree!