Sign up for the Family Tree Newsletter Plus, you'll receive our 10 Essential Genealogy Research Forms PDF as a special thank you!
Get Your Free Genealogy Forms
"*" indicates required fields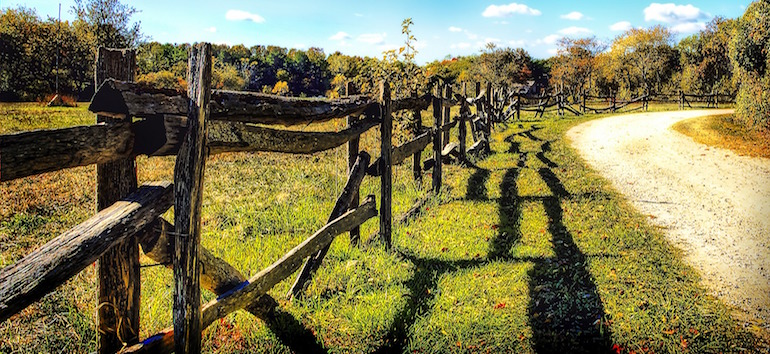 Prepare for your summer genealogy road trips and tours with this episode, including what to pack and the best apps for researching on the road.
Ep. 72: May 2014
In this episode:
---
Sponsor Spotlight: Family Tree Tours
This episode is sponsored by Family Tree Tours. Family Tree Tours provides a unique travel experience for those who are eager to know more about their family history.
Envision meeting family you never knew existed, walking the cobblestoned streets through your ancestors' village to the church where your great-great-grandfather was married,or visiting with local townsfolk in a beer garden. Whether you choose a privately escorted, group, or independent tour, Family Tree Tours provide you the opportunity to experience the culture of your heritage and create memories for future generations. Visit familytreetours.com.

---
News from the Blogosphere with Diane Haddad
A well-weathered genealogy traveler, Diane shares what key supplies and tools you should be packing for your family history trip.
---
Top Tips: Genealogy Destinations
In this Top Tips segment we help you cross one or more of America's top genealogy research and history destinations off your bucket list this summer. Dana McCullough is here to give us guiding tips from her article Genealogy Adventure Awaits which appears in the July/August issue of Family Tree Magazine.
---
101 Best Websites: Evernote
In this segment, Lisa shares Evernote tips and tricks for on-the-go research!
---
Family Tree Tours: President Kathy Wurth
Lisa and Kathy discuss tips for successfully planning a wonderful family history tour. Learn more at familytreetours.com.
---
Family Tree University: Using Your iPad for Genealogy
Lisa recommends these tablet apps for research away from home:
• Google Earth
• Evernote
• Dropbox
• SplashTop
---
From the Publisher's Desk: Genealogy Tool Bag
Allison shares here "must-bring" items for hitting the road:
1. Smartphone for using camera and apps
2. Flash drive
3. SD card
4. Charger(s)
5. Research binder with copies of ancestor charts and family group sheets for lines being worked on
6. Printouts of information about the repository/destination being visited
7. Sweater (in case A/C is uncomfortably cold)
8. Comfortable bag with room enough for sweater and research supplies
9. Dollar bills and quarters for parking, copiers/copier cards, etc.
10. Pencils
---
Your Host: Lisa Louise Cooke
Listen to Lisa Louise Cooke's Genealogy Gems and Genealogy: Family History Made Easy podcasts in iTunes and visit her website for great research ideas, podcast episodes and videos.
Have fun climbing your family tree!