Sign up for the Family Tree Newsletter Plus, you'll receive our 10 Essential Genealogy Research Forms PDF as a special thank you!
Get Your Free Genealogy Forms
"*" indicates required fields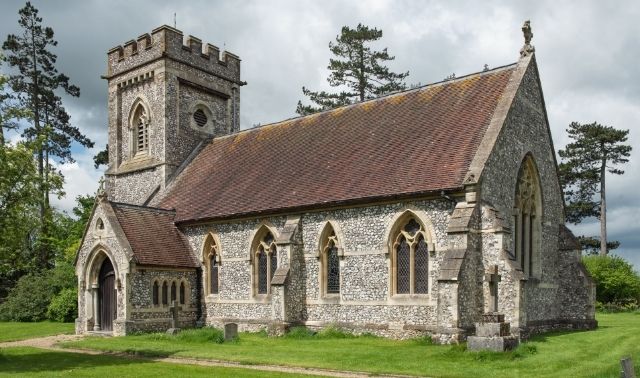 Q: In looking for English church records, would the parish boundaries for Catholics be the same as those for Anglicans?
A: From the standpoint of church records prior to the start of civil registration in England in 1837, the short answer is yes. Official church records for Catholics and other "nonconformists" were, nonetheless, the responsibility of the state-approved Church of England (Anglican).
The church began keeping records in the 1530s, and starting in 1598, parishes had to make copies for their local bishop ("bishop's transcripts").
Most people were compelled to be recorded by the Church of England because members of a family not recorded by the church, regardless of religious convictions, might not be able to prove their right to inheritance, hold local office or qualify for poor relief. Between 1754 and 1812, only marriages in the Church of England were considered valid; the sole exceptions were Jews and members of the Society of Friends (Quakers).
Up until the 1800s, the local Church of England parish was not only the center of religious life in a community, but also of civil administration—even for Catholics. Besides ministering to people's religious needs, the parish was responsible for relief of the poor (until the Poor Law Reform Acts of 1834), administering justice, collecting taxes, fixing the roads, licensing, and even raising soldiers for the militia. This meant that the parish kept a wide range of records about everyday English people of all faiths.
For recent church records that might supplement civil registrations, however, the answer is no. Following an influx of Catholics from Ireland, the church in Rome re-established a hierarchy in England in 1850, creating 12 dioceses (now 22, which bear little resemblance to the 22 of medieval times). These deliberately avoided matching Church of England dioceses (which now number 50). Parishes were established in each diocese and grew through the 19th and early 20th centuries. More recently, many Catholic parishes have been closed or merged.
You'll find links to current Catholic parishes in England and Wales on these websites:
A version of this article appeared in the July/August 2013 issue of Family Tree Magazine.