Sign up for the Family Tree Newsletter Plus, you'll receive our 10 Essential Genealogy Research Forms PDF as a special thank you!
Get Your Free Genealogy Forms
"*" indicates required fields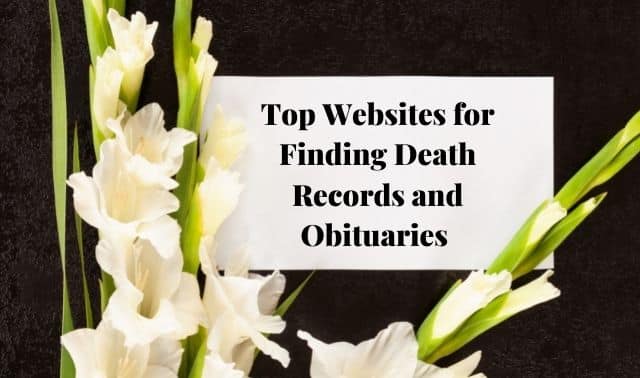 If you have military ancestors buried in US cemeteries abroad, this is the place to find them. The site covers dozens of overseas military cemeteries with more than 200,000 American war dead, plus Tablets of the Missing that memorialize thousands of US servicemen and -women.
This crowd-sourced collection of old family photos also features biographies, family stories and recipes. Viewing existing materials is free, but you'll need to sign up for a free account to add anything new to the site.
Adding searchable GPS data to cemetery records, BillionGraves puts a high-tech spin on tombstone transcriptions, including a smartphone app that lets you contribute your own grave records.
Search or browse nearly 2 million tombstone transcriptions from Alberta to the Yukon—complete with photos—at this volunteer site.
A longtime favorite, this genealogy photo archive has helped more than 2,800 people reunite with pictures of their ancestors. It's free to search the archive of more than 140,000 records representing more than 21,000 surnames. Most of the site's features are free to use, but paying members ($19.95 a year) get customization options, enhanced photo posting and other features.
This simple-yet-powerful cemetery database has grown to more than 180 million grave transcriptions. You can search by name (with options for maiden names and partial surnames), birth date, death date or cemetery location, or browse a cemetery for people you think might be your ancestors.
Though smaller than Find a Grave (at "just" 25 million records), Interment.net is likewise worth a look—its user-submitted gravestone records cover cemeteries that no longer exist, along with graveyards beyond the United States. Special collections cover veterans' cemeteries, flooded cemeteries and train wreck deaths.
Don't you just hate it when you find an inconsiderate ancestor who died right before the next census? Now you can track him or her with the help of this site: It provides free transcriptions of the 1850, 1860, 1870 and 1880 census mortality schedules, in which enumerators recorded information on all people who perished within the 12 months preceding the census.
This site has a great concept: You can search for a grave and get a map showing where it is in the cemetery and whose plots are nearby. Searching is free, and you get not only the information on a tombstone but also the grave's location, the cemetery name, a cemetery map, the address, GPS coordinates and driving directions. Paying members ($4.95 per month, $19.99 per year) can save a "cemeteries of interest" list, along with other expanded features.
This Department of Veterans Affairs website—a domestic counterpart to the aforementioned American Battle Monuments Commission site—searches burial locations of veterans and their family members in VA National Cemeteries, state veterans cemeteries and various other military and Department of Interior cemeteries. It also includes veterans buried in private cemeteries where the grave is marked with a government grave marker.
A version of this article appeared in the September 2009 issue of Family Tree Magazine.
Last updated: May 2020
Related Reads