Sign up for the Family Tree Newsletter Plus, you'll receive our 10 Essential Genealogy Research Forms PDF as a special thank you!
Get Your Free Genealogy Forms
"*" indicates required fields
We all know about the biggest and best genealogy websites. But you may not know that you can bring many of these incredibly useful resources to your smart device. Here are some of the best genealogy apps sponsored by the "Big Four" in online family history research.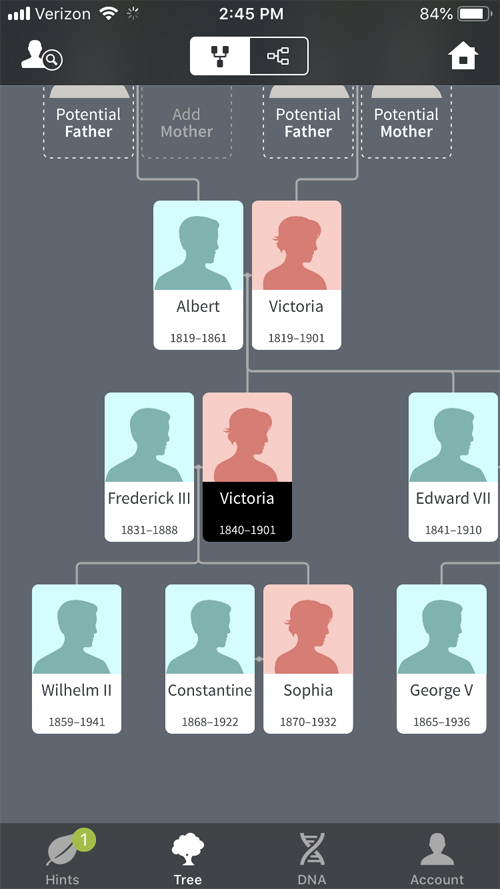 1. Ancestry Mobile
Use this award-winning app to build your tree or consult it on the go. The app automatically syncs with your family tree on Ancestry.com. Review automated record hints, search for records, share discoveries and learn about historical events. Apple Watch users have extra tools.
2. AncestryDNA
Access your AncestryDNA test results from your mobile device. Explore ethnicity regions and migration groups; work with DNA matches and explore AncestryDNA Traits (optional in-app purchase). Share DNA test results on social media and order new DNA tests from the app.
Editor's note: Ancestry.com has announced it will retire its AncestryDNA app in the near future. Its features will be incorporated into the main Ancestry Mobile app.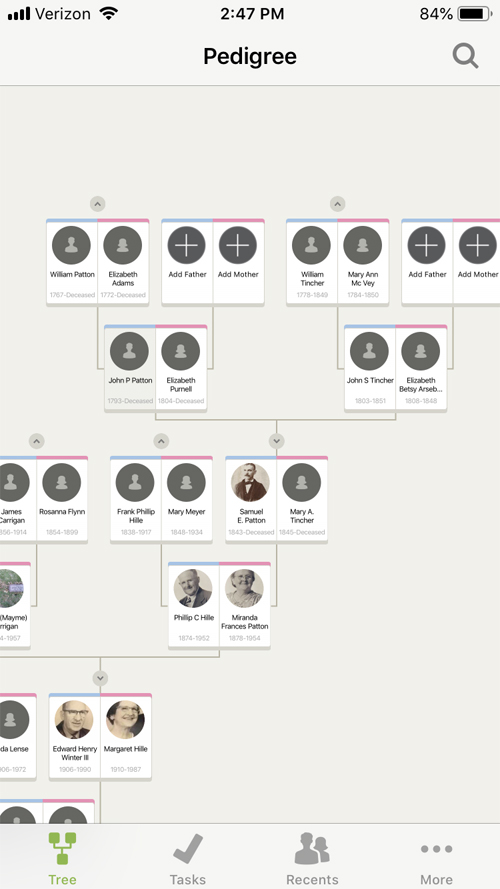 3. & 4. FamilySearch Family Tree and Memories
FamilySearch has two free sister apps: Family Tree and Memories. The Family Tree allows you to view and edit the collaborative tree on FamilySearch.org, while the Memories app helps you capture stories and photos and attach them to a tree profile. Use either app to record oral history interviews from an ancestral profile.
5. Findmypast
Released in December 2018, the Findmypast app is still in its infancy. You can view individual ancestral profiles in your tree—but not an entire tree view, as of time of writing. Review record hints, upload photos to your tree, get research tips and order DNA tests from Findmypast partner LivingDNA.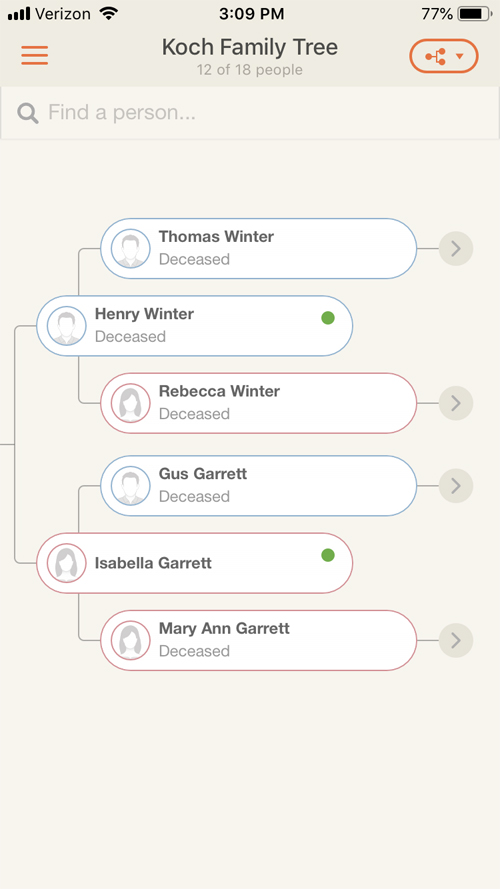 6. MyHeritage
Most site features are available on the powerful MyHeritage app. Build your family tree, review automated hints, and attach scanned or uploaded images or audio recordings to relatives' profiles. Those who have DNA results on the site can also access ethnicity estimates and matches.
For more fantastic genealogy apps, check out Lisa Louise Cooke's list of 10 can't-miss genealogy apps. In addition to some of the genealogy-specific apps above, Lisa covers apps like Trello and Evernote that aren't exclusively designed for family history research.
A version of this article appears in the July/August 2019 issue of Family Tree Magazine.