Sign up for the Family Tree Newsletter Plus, you'll receive our 10 Essential Genealogy Research Forms PDF as a special thank you!
Get Your Free Genealogy Forms
"*" indicates required fields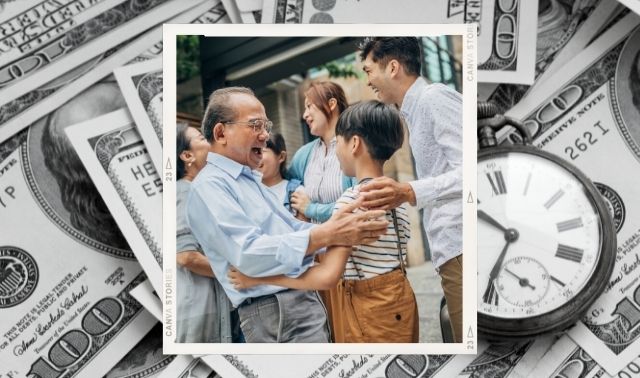 Summer is the perfect time for a family reunion. If your clan is anything like mine, though, you don't actually get around to planning anything early in the year—and then all of a sudden, it's June. But that's no reason to put off your gathering till next summer. Follow these simple steps to organize a last-minute reunion that will let everyone relax and relate—even you.
Whom to invite
Who can come to a reunion on short notice? Certainly not everyone in the nation who shares your surname or all the second cousins you've never even met. Instead, focus on the relatives who are nearest and dearest to you.
Many traditional reunions consist of the descendants of a single couple (say, your grandparents), but you might want to consider a more unusual family grouping. My grandmother once invited all her granddaughters to her house for a week. A few years ago, my siblings who have children took our families on a kid-friendly getaway. A woman I know gets together each year with just her sisters. Any way you slice it, the guest list will be all about family.
Next, don't worry if not everyone can come—bigger isn't necessarily better when it comes to reunions. My husband and I flew to a reunion last summer that only half my relatives attended, and the weekend's informality and intimacy were charming. I hiked a mountainside with Cousin Kristi, sun-bathed with Aunt Shirley and chatted with my new step-grandfather in the hot tub. By the time we said goodbye, I knew everyone better, even my cousins' young children.
You may be pleasantly surprised at who can attend (my relatives were sure surprised to see me, a long-distance cousin). Don't leave people off the invitation list only because of distance. Similarly, resist the temptation to "accidentally" forget to invite your less-exciting or more-difficult relatives. Excluding people intentionally will only hurt feelings.
Choosing a date
How do you find a date that works for everyone on short notice? Choose two or three possible dates based on your own schedule. Run those by core family members: your siblings, the family matriarch, and the cousin who always brings along an entire branch of the family. That way you'll weed out any major scheduling conflicts without waiting to hear from every last grandchild.
Pick the day (or weekend) that works well for the most folks, then put it on the calendar and get the word out. Communicate in ways that will best reach your guests: That could be e-mail, blogs, social networking sites, phone calls, postcards or a combination. Electronic invites are free, quick and easy to forward. There are even web applications that let you design, send and track invitations (see the box at left). But the internet doesn't reach everyone — for relatives who don't live online, make a call or send a postcard.
Where to go
The trifecta of reunion planning is location, activities and food: Each decision is linked to the next. Consider broadly what kind of experience your group is likely to enjoy. Choose a location first, and all the other decisions will fall into place.
It's easiest to plan a function close to your own home. After all, you know the good parks in town and know who can lend you folding chairs. You can scope out your chosen meeting place in advance to be sure it really meets your needs. But you may find that another city (one more centrally located or with family-friendly attractions) is the best location for everyone—be open to traveling a little.
That being said, low-budget hangouts are the way to go with most family reunions. It's difficult to gather funds in advance to rent a big hall, and you don't want to get stuck with the bill if turnout is low. Small groups may be able to meet at a relative's home, but if you're expecting a crowd, consider a beach or park. Reserve space so you're guaranteed tables, shade, grills and other amenities. If every pavilion within 50 miles is already booked for the summer, look for a shady picnic location that will protect your group from sun and light rain.
Choosing the right location
Make sure your spot suits the group you think will attend. A picnic site next to a deep, rushing river would be too dangerous for 12 toddling grandbabies. Children should have a place to play within eyeshot of parents who still want to chat with the grown-ups. Older and less able-bodied guests shouldn't have to trek too far to comfortable seats. Fortunately, many outdoor locations offer both beautiful and practical settings for any family.
Hot and humid summer days outdoors, however, aren't much fun in some parts of the United States. You don't want to spend more money on bug spray than you do on food (or have Aunt Carol get sunstroke). Consider indoor locations that offer a large space when guests pay to play: Think buffet restaurants, bowling alleys or roller rinks. If it's worth the cost of a quieter setting, try to rent last-minute space at a hall, community center, civic club or church. (On short notice, space will generally be easier to come by on weekdays.) Make friends with the keeper of the schedule book—if you're flexible on dates for the gathering, ask her to call you if any other groups cancel.
When you've determined where the reunion will be, check out the accommodations your family might check into. A hotel may even allow your group to book a conference room or hall, even at the last minute. (Marriott offers a dedicated site for event planners.) Some campgrounds have reservable pavilions (along with fun recreation opportunities) for guests and day-passers; consider renting three adjacent campsites for your group's daytime space. If you choose this route, make sure there are plenty of rooms or campsites, and send the booking information to your relatives ASAP.
What to do
A well-chosen location should provide some of its own entertainment, from lovely scenery to exciting sports. But you can add to the fun by offering relatives a few more things to do.
By far, the most important activity of a reunion is catching up. Relaxed conversations build camaraderie and memories. Downtime relaxes the day's pace and lets hosts set up the next meal or activity. Make sure there's time and space for talking throughout your time together.
Many people are more comfortable socializing when they have something to do. If relatives are arriving gradually, set up several small-group lawn or table games. I like Beat the Parents, which pits older folks against young ones; you can find it at Target stores. If your family likes wordplay, Apples to Apples can get even shy folks to let loose. After everyone arrives, consider an icebreaker such as karaoke or bingo. Or get relatives old and young competing together in relay races, scavenger hunts or sand sculpture contests.
Many relatives will appreciate energetic activities, like lawn volleyball, softball or hiking. (If people will need hiking shoes or any other special sports equipment, let them know in advance.) Bring along beach balls, hula hoops and other active toys as well. Make sure you have other diversions for those who aren't up to the exercise — it might be a good time to play Who's That Ancestor? with the photo albums.
Looking for something to do indoors? Try a talent show, a Family Feud-style game show, white elephant gift exchange, fund-raising auction of contributed goods, or even a dance. Pack a basket of quiet activities for young children (and their tired parents). Include play dough, arts and craft supplies, blankets for impromptu forts, coloring books—maybe even a video game station for the older ones. (But don't be surprised if the older folks take over the Wii console.)
Finally, don't overlook easy heritage activities. Post a blank reverse genealogy chart and offer a small award to the branch that fills in its line first or most completely. Set up an audio or video recorder, and have someone conduct oral history interviews. You could create a family trivia game, with questions contributed by reunion attendees.
What to eat
Some people say a party is only as good as its menu, so of course you want the food to be fantastic. But you also don't want to spend a month's salary on meals for 40 people. How do you handle a big group's hunger pangs?
You have lots of options. The least expensive one (for you) is to let people feed themselves. This works best at a short reunion, and when people are staying in hotels with free breakfasts. Ask people to eat before arriving in the morning. Direct relatives to nearby sandwich or pizza joints for lunch. Plan dinner at an all-you-can-eat buffet where each family pays their own ticket. Even sending your relatives to forage just one meal on their own can cut costs and hassle considerably.
Looking for more hospitable options? Have a potluck and ask guests to bring an entrée and a side to share. (Those who are traveling long-distance can pick up takeout.) Or have sign-up sheets for small groups to provide, serve and clean up each meal. At our last McClellan reunion, my cousin planned the menu, shopped and charged each of us a flat fee (half-price for kids), and everyone helped at meal time.
If you've got the money and want to keep yourself out of the kitchen, you can bring in food from a restaurant or hire full-scale caterers to handle all the details, from table settings to cleanup to your brother-in-law's gluten-free entree. Some caterers will let you pay when food is delivered, giving you time to gather contributions from attendees before dinner — but remember that you'll be responsible for the balance. Look for caterers immediately after scheduling your reunion, and confirm when payment is due before finalizing your commitment.
What kinds of meals will work best for your family? Some play it safe with traditional American fare: sandwich platters, pizzas, pasta or barbecue with all the sides. Others will want to cook together on-site, with a grill at the beach, slow-cookers at the rental hall, or homemade family favorites in a relative's kitchen. If you've got lots of special dietary requests, consider a serve-yourself salad, baked potato or taco bar that lets guests pass on ingredients they don't eat.
Remember that it's easy to go overboard on food. You don't want to still be cleaning the grill from lunchtime at 5 p.m., with nobody hungry yet and pizza delivery on its way. Consider serving one big afternoon meal then providing a late-night snack and beverages for people who party into the wee hours.
Looking for more menu ideas? Visit the Reunions Magazine website for recipes and ideas, or see if your library has any books such as The Texas Church Supper and Family Reunion Cookbook by Dolores Runyon and Dona Mularkey (Great Texas Line Press) or The Black Family Reunion Cookbook (Fireside).
Relax and relate
Your last-minute family reunion might require some scrambling to be sure everyone gets involved and has a good time. But if you keep costs low, activities simple and the focus on quality family time, you'll get to enjoy the gathering as much as everyone else. On that note: While you're relaxing and chatting with your relatives, take the time to talk someone else into planning next year's reunion.
Tip: Hunting for food options in an unfamiliar locale? Try websites such as Yelp and Zomato, where you can read reviews.
Online Invites
These websites offer free services that let you customize and send electronic invitations, track responses and more. Some offer premium services for a fee.
Evite: The granddaddy of electronic invitation sites. In the list of templates, there are a couple of ideas and e-invitation designs for family reunions.
Facebook: If all your relatives are tech-savvy, just use Facebook's Events application to send out the invite. You could also create a family Group or Page to keep everyone abreast of your plans.
Punchbowl: The Pick-a-Date option allows you to check a few dates with relatives and calculate which works best. From the home page, click on Family Reunion Party Planning.
A version of this article appeared in the January 2011 issue of Family Tree Magazine.
Updated: August 2021