Sign up for the Family Tree Newsletter Plus, you'll receive our 10 Essential Genealogy Research Forms PDF as a special thank you!
Get Your Free Genealogy Forms
"*" indicates required fields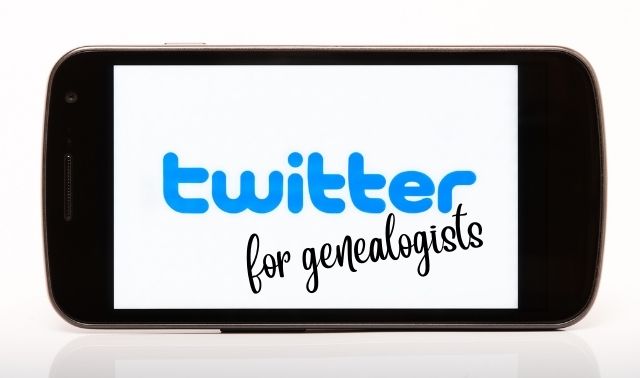 The world is all a-Twitter these days: You can't turn on the TV or pick up the newspaper without some sort of encounter with Twitter. But for genealogists, Twitter is much more than a place to inform the world that you're sitting on the patio or that you ate a bowl of Cheerios. In this tutorial, we'll show you how to take advantage of Twitter as a research tool and walk you through six steps to begin using the site.
What is Twitter?
In reality, Twitter is a multifaceted way of communicating and exchanging knowledge. A free, Internet-based service, Twitter lets you publish messages of up to 140 characters embedded with links, photos and more. What's so special about that? Well, with Twitter you also can:
Follow others with similar interests and receive the news and information they share with others.
Build a following, engage in conversation with them and broadcast your items of interest.
Share links, including sites you find helpful and content you post yourself.
Search for keywords related to your interests and locate other people with similar interests.
6 Ways to Use Twitter in Your Genealogy Research
Genealogists tend to gravitate toward places where information is exchanged, such as society meetings, libraries, conferences and online message boards. Twitter is just another venue to share data and ideas with people who share your passion for family history. Consider these six ways you can take advantage of Twitter in your family search:
Post surnames: Broadcast names you're researching to connect with people seeking the same families. AUSTIN (England>RI>NY, 1638-1921) #surnames
Find genealogy resources: When you discover a new or useful online genealogy resource, "tweet" (post) the link. @kidmiff [OnlineDirectories] AL and AR New Pages: I've added two new state pages to the United States http://bit.ly/TfjDx
Share your successes: Nothing gives hope to others more than seeing someone's brick wall come down. @ellaset: Just found parts of Hillcrest cemetery on Find A Grave. Grandma and Grandpa L's stone too #genealogy
Exchange tips and tricks: Genealogists on Twitter love to share how-tos. @genclass: Tip #18: Check those City Directories for clues about your ancestors. #genealogy
Identify events: Genealogy societies, libraries and archives market their upcoming events on Twitter. Follow them and you're sure to stay informed. @VP_FHExpos #FHX10-AZ The next Family History Expo is in St. George, Utah Feb 26 & 27. Hope to see you there!
Keep up with genealogy news: Receive updates about new products directly from vendors. @FamilyTreeMag Be a VIP & get Family Tree Magazine, Family Tree Magazine Plus, discounts on @FamilyTreeU and ShopFamily-­Tree.com & more http://bit.ly/a5sit
6 Steps to Start Using Twitter
Go to the Twitter home page and click Sign Up Now to create a Twitter account. Select an ID name, enter your e-mail address and click Create My Account. You'll then receive an e-mail notice—respond to complete your account creation.
Your Twitter profile page appears. Click Settings to customize your profile. Use the Notices tab to receive Twitter updates via e-mail. Add a profile photo from the Picture tab. From the Design tab, you can change your wallpaper.
In the "What are you doing?" field, type your message and click Update. You are now tweeting!
Type genealogy or family history into the Search box to find others who tweet about searching for their roots.
Use the Find People link to locate other Twitter users and follow them.
Consider downloading an application such as TweetDeck to help you manage your Twitter use. These programs display a console of incoming tweets and include tools such as automatic URL shortening, Facebook status updates and the ability to embed photos in your tweets.
Twitter Terminology
Technology often seems to have a language all its own, which can make new users feel left out and confused. Here's a list of common Twitter terms you should know, so you can go from feeling like a twerp to being a tweep in no time.
tweep: a Twitter user
profile: a tweep's Twitter home page, such as www.twitter.com/familytreemag
avatar: a tweep's profile photo
follower: another tweep who signs up to track your tweets
tweet: a message sent using Twitter
hashtag: a term preceded with the pound sign (#) to designate a topic, which improves searchability, as in #genealogy
retweet: resending a tweet that you find interesting; abbreviated as RT.
@username: type @ before a user's ID to refer to another tweep, as in @FamilyTreeMag. This automatically creates a hyperlink back to that tweep's Twitter profile.
direct message (DM): a private tweet to a specific tweep that can't be seen by anyone else
A version of this article appeared in the March 2010 issue of Family Tree Magazine.
Related Reads