Sign up for the Family Tree Newsletter Plus, you'll receive our 10 Essential Genealogy Research Forms PDF as a special thank you!
Get Your Free Genealogy Forms
"*" indicates required fields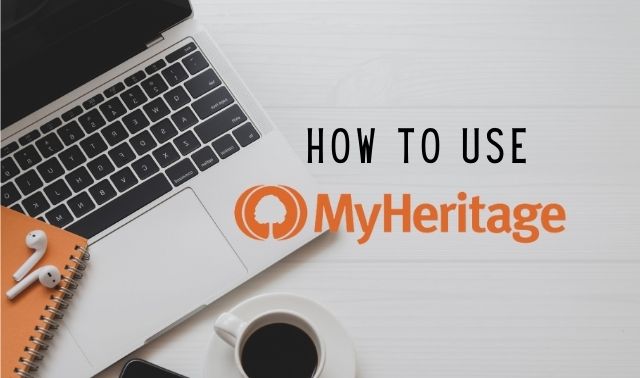 Founded in 2005 and based in Israel, MyHeritage.com has members all over the world, a multilingual website and genealogy software available in more than 40 languages. If you put your family tree on the site, it automatically matches names in your tree with billions of names in its huge collection of family trees and records. Now, you can attach genetic genealogy results to your tree and discover matches in other members' trees.
Employ these search strategies to find your ancestors among the records on MyHeritage:
Put your tree on MyHeritage
To take advantage of the site's automated searching, you'll want to put a family tree on the site (free up to 250 relatives). As part of the registration process, new users are prompted to enter basic information about themselves and their parents and grandparents. If you've never used MyHeritage before, you may get a free report with Instant Discoveries (one of MyHeritage's clever names for its technologies)—names in MyHeritage records and family trees that match names in your tree. If you're already a member of the site, click the family tree tab at the top to add people to your tree.
If you have a family tree on another site or in genealogy software, you can upload a GEDCOM to start your MyHeritage tree. You also can use the site's free Family Tree Builder software. Edit your family tree online, on your computer with Family Tree Builder, or on your mobile device, and MyHeritage automatically syncs your tree so it's up-to-date on all devices. You can make your tree public or limit access to MyHeritage members you invite, and optionally, let family members edit it.
Get automated Matches
Once your family tree is on MyHeritage, the site performs two kinds of automated matching, Smart Matching and Record Matching:
Smart Matching
MyHeritage compares the profiles in your tree with family trees from other site members, analyzing names, dates, places and relatives' names. The site finds Smart Matches to your tree even when profiles contain discrepancies (such as variant name spellings or different birth dates). You can access your Smart Matches via a link under the Discoveries tab. Premium or Premium Plus members can confirm or reject a match, view full information from family trees with matches and contact the trees' owners. They can also merge information in their overlapping trees through the Smart Match Merge feature.
Record Matching
MyHeritage automatically searches its collections of historical records, such as censuses, passenger lists and even books, to find records that match people in your family tree. Like Smart Matching, Record Matching works even if names and other data don't exactly match up. View Record Matches by clicking the link under the Discoveries tab, but you'll need to pay for a separate Data subscription to access most of the matching records. Many useful matches were in newspapers from the NewspaperARCHIVE website, but that collection was dropped from MyHeritage last year when the organizations' contract ended.
Record Detective takes Record Matching technology a step further. Once you find a record pertaining to a relative, Record Detective gives you a summary of other records about the same person and about that person's relatives. For example, if you find someone in the 1900 US census, below the summary of that record you might find that Record Detective discovered the same person and family members in the 1910 and 1920 censuses and an 1888 passenger list. Once you confirm a record is a match, you can save it to the person's profile in your family tree, along with a source citation. If a record (such as a census) pertains to several family members, you can extract the information into all their family tree profiles at once. If a record names someone missing from your tree, you can add the new profile right from the record.
Record Detective used to work only when MyHeritage has at least one family tree profile matching the record. Now, Record Detective II makes record-to-record matches and works even when there are no matching family tree profiles on MyHeritage.
Search for records
Whether or not you have a family tree on MyHeritage, you can manually search records using SuperSearch, the site's records search engine. Access it by clicking Research at the bottom of the home page or at the top of other pages on the site. The basic search form lets you enter a name, birth year, place and keywords. Click Advanced Search for a form (shown on the next page) that lets you specify exact matching and use name, date and place filters. These include:
First name (choose any or all): spelling variants, matching initials, and names starting with the same letter(s) as what you typed.
Last name (choose any or all): several types of Soundex systems (including Daitch-Mokotoff, designed to work with Eastern European names); Megadex, the site's proprietary system for finding surname variants; and names starting with the same letters as what you typed.
Date: match flexibly (results containing closer dates rank higher in your search results) or exactly match what you typed, with an optional range of plus or minus one, two, five, 10 or 20 years
Place: match the place you type exactly or match it optionally (results containing closer places rank higher in your search results)
Filters on the left of your search results page let you view matches by the collection they're part of, so you could see, for example, all results from censuses and even drill down to matches from individual censuses. Below that filter, you can refine your results to view only matches containing a particular first or last name, birth year or other criteria.
Browse for records
You also can search individual collections and databases related to your family history. Why would you want to do this? Search forms for specific categories and record sets also have search fields customized to that type of record, letting you better target your search. You'll also have a more manageable number of matches. Record categories (such as Census & Voter Lists or Military) and subcategories (US Census, UK & Ireland Census, etc.) are listed along the right side of the main search page.
Another way to access these record categories is by place, a handy method if you're not sure what records the site has for your ancestral places. Scroll down on the Search page and select a country or a region from the map, then a place within that country. You'll get a page with a search form for records associated with that place, and a list of databases covered in the search. Click on a database title to search just those records.
Search automatically with software
MyHeritage's Family Tree Builder software uses Smart Matching and Record Matching to help you search the site. Now RootsMagic and Family Historian software do the same thing.
Use your DNA
The MyHeritage DNA testing service provides ethnicity reports and shows you whose DNA matches yours. Those matches might confirm existing relationships in your family tree and even help you discover new relatives. If you've already tested your DNA with 23andMe, AncestryDNA or Family Tree DNA's FamilyFinder test, you can upload your results to MyHeritage for free DNA matching.
Search books
You can search MyHeritage's large collection of family and local history books, city and county directories, school yearbooks and more. Experiment with different search combinations, such as just an unusual last name or a name with a keyword (for example, a place, occupation or spouse's name). Record Matching automatically searches the books for people in your family tree; Data subscribers are alerted when matches are found.
Save records to your tree
When you find a reference to a relative in a census record, a book or another source, click on the orange Save Record button to save it to your online family tree. You'll be prompted to select the tree and person. Once the record is attached, go to that person in your tree and you can view a snippet from the book plus a page image and you can browse through other pages from the book to see the full context.
If you let your MyHeritage Data subscription lapse, you'll lose access to records you've attached to your online tree from the site. But as long as you have MyHeritage Family Tree Builder software on your computer, it will sync with your online tree and you'll have copies of records you linked to your online tree. The syncing process doesn't always seem to work, though; to be on the safe side, save records from MyHeritage to your computer.
When viewing a page from a book, click the Print button at the bottom of the screen, and it will print a short excerpt from the book that contains your search term. To download a page image, right-click on it and select Save Picture As. You'll want to copy and paste the text in "About this source" to save the source reference, maybe as a text file to go with the record image.
More MyHeritage tips:
Edit your tree on the go
The free MyHeritage mobile app for iOS and Android lets you view and edit your MyHeritage family tree and search the site's records with your smartphone or tablet. Find it in your device's app store.
Control your matches
Smart Matching and Record Matching work wonders, but they can be too much of a good thing. A large tree might get thousands of matches—way more than you have time to review. Unfortunately, there's no way to limit Smart Matches or Record Matches to a selected branch or generation of your tree. But you can avoid information overload by creating a new family tree with only the people you want to focus on. Then disable Smart Matching for your master tree like this:
Log in to your family site, click on your name at the top of the page and select My Privacy.
Under the name of the family site, click on Content.
Uncheck Enable Smart Matching for MyHeritage and MyHeritage websites and partners.
To disable Record Matching, open Family Tree Builder, click on Tools in the menu bar and select Options. In the General section, change Automatic Record Matching to No. Matching settings apply to only one tree. If you have more than one tree, you need to manage the settings for each one separately.
A version of this article appeared in the March/April 2017 issue of Family Tree Magazine.
Related Reads