Sign up for the Family Tree Newsletter Plus, you'll receive our 10 Essential Genealogy Research Forms PDF as a special thank you!
Get Your Free Genealogy Forms
"*" indicates required fields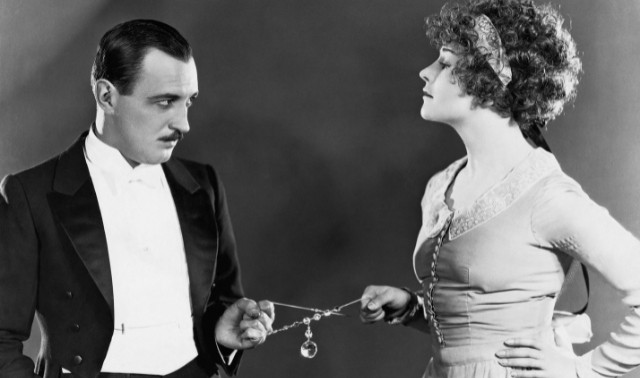 In 2018, the website PeopleLegacy was accused of appropriating large number of photos and data from Find a Grave, another free genealogy website.
Meanwhile, we support the good work—and the rights—of thousands of genealogists who share their own research, photos and other data online. Users should be able to share in good faith that it will be appreciated but not misappropriated.
Whether you're the one sharing or you want to use what others have posted, here's the short answer—and the long answer—to the question, "Who owns my content when I post it on a genealogy website?"
Copyright basics for genealogists
Before we answer that question, it's helpful to define a key term here: copyright. According to Sharon DeBartolo Carmack, author of Carmack's Guide to Copyright and Contracts, copyright is "the right to make and distribute copies of a work, to create adaptations or derivative works (such as making a painting from a photograph) and to perform or display the work. Only the copyright holder owns these rights, unless she transfers them to someone else. One way this can be done is by signing a contract to allow a magazine to publish her article. If someone wrongfully uses her material, she can sue."
Most of us understand how and why copyright law protects, say, the author of a book against those who would steal its content and pass it off as their own. But how does this apply to the photos or other content you post online at a genealogy website?
Copyright on user-submitted content on genealogy websites
Find a Grave
Generally speaking, genealogy websites only want to you to post material you own—and according to their terms of service, you retain that ownership. Practically speaking (for them), this keeps websites from being liable if individual users violate copyright laws. For example, Find A Grave's Terms of Service (now part of Ancestry.com's Terms of Service) say, "You have all the necessary legal rights to upload or post your User Provided Content" and "Any User Provided Content you provide complies with the Ancestry Community Rules." By submitting content, you're agreeing to abide by this statement.
It's up to you to determine whether you own the content you want to post. Copyright protects different kinds of materials for specific periods of time. Also, your physical ownership of an old item doesn't automatically mean you own the rights to it. Read this article about how to identify copyright holders and obtain permission.
Ancestry.com
Ancestry.com's copyright policy makes it clear what rights Ancestry has regarding the photos and other items you submit: "… by submitting User Provided Content through any of the Services, you grant Ancestry a perpetual, sublicensable, worldwide, non-revocable, royalty-free license to host, store, copy, publish, distribute, provide access to, create derivative works of, and otherwise use such User Provided Content to the extent and in the form or context we deem appropriate on or through any media or medium and with any technology or devices now known or hereafter developed or discovered. This includes the right for Ancestry to copy, display, and index your User Provided Content. Ancestry will own the indexes it creates." (emphasis added).
MyHeritage
Genealogy website MyHeritage.com expands on what it means to be a licensed distributor of your content in its Terms and Conditions: "By posting content on the Website, you grant us a royalty-free, worldwide, perpetual and non-exclusive license to host, copy, post and distribute such content" (emphasis added).
The ways genealogy websites distribute your content vary by site. For example, at MyHeritage.com, users build individual family trees on their own family websites and invite other relatives to view them on an individual basis. Beyond that, users can set their trees (and whatever content is contained in them) to be private or publicly searchable and viewable to those who aren't part of their family websites. Within this system, MyHeritage expects other users to respect content ownership: "Copying information or photos from other family sites without the permission of their owners is prohibited and members who do this are at risk of being banned from the Service at the discretion of MyHeritage."
The MyHeritage terms do acknowledge that "inviting other members to your family site, or accepting their membership requests, will give these members access to the family site and they might copy parts of it." Furthermore, once shared, content "may become accessible to all persons accessing the Website or any websites in the MyHeritage Website Group, depending on permission settings in your control."
FamilySearch.org
Compare this model with the free, not-for-profit FamilySearch.org. There, users contribute research knowledge, images, and other data to a single, massive and totally public community tree. User-contributed content attached to the profiles of deceased individuals are viewable, downloadable and printable for personal, noncommercial use by others. The FamilySearch Terms of Use reflect its collaborative intent: "We may utilize Contributed Content, including any personal information of living individuals, that you submit for the purpose of collaborating and sharing with other individuals and organizations (including commercial genealogical organizations) in order, for example, to create a global common pedigree."
How to maintain the content-sharing you want
As you can see by the comparison between these two sites, it's important to always read a site's terms of use and privacy policies:
Always read the user agreements carefully. Then, consider the level of privacy you want for your tree data, images and other materials you may upload. On the sites you already use, adjust your privacy settings to best reflect your level of comfort with sharing. If those sites can't offer something you're comfortable with, consider deleting your data.
Other users may not follow the rules
Wherever and however you choose to share your research data, you may still find site users not abiding by the rules. Some researchers believe that once material is posted on a genealogy website, it's "fair game," whatever any rules or laws may say to the contrary. If it's important to you that researchers ask your permission to use your content, consider politely requesting that in the notes field of the item you upload.
Tips for abiding by the rules
To be sure you're always respectful of the content others post, consider these rules of thumb. Copyright applies to creative and written works, such as a photo or document, but not to facts, according to Debartolo Carmack. Copyright also doesn't apply to "government-created, genealogically useful documents including military service records, birth certificates, census schedules." But it might apply to someone's digital image of that document. To be safe, view and extract information from records posted by others. Cite the records. But ask permission before saving or downloading that image.
Finally, you'll also want to consider privacy issues for your DNA data as well. Read this Q&A for expert information about DNA data ownership, terms of use by genetic genealogy companies, misuse of genetic information and more.
Last updated, September 2018. The information above reflects website terms of service at that time.
FamilyTreeMagazine.com is a participant in the Amazon Associates Program, an affiliate advertising program. It provides a means for this site to earn advertising fees, by advertising and linking to Amazon and affiliated websites.