Sign up for the Family Tree Newsletter Plus, you'll receive our 10 Essential Genealogy Research Forms PDF as a special thank you!
Get Your Free Genealogy Forms
"*" indicates required fields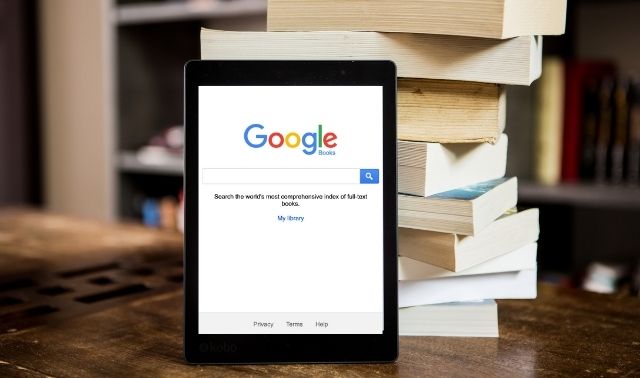 Family and local history books are rich sources of genealogical information, but finding ones useful for your research was difficult until recently. Most may be rare and out-of-print, so you might've had to travel to a large genealogy library to access them. Even if you could get your hands on promising books, finding your ancestors' names in them might have been time-consuming because many lacked indexes.
Fortunately, that's all changed. Online collections of millions of digitized books, including many family and local histories, are now at your fingertips. And thanks to powerful search engines, you can find a name anywhere in these collections in an instant. Google Books, the largest online book collection, lets you search books and journals from libraries and publishers around the world. And if a book's copyright has expired or the publisher allows it, you can view and save the entire book or journal. Here's how to make the most of Google Books to find histories relevant to your genealogy search.
1. Search for a person
To uncover family history information in Google Books, you have to word your queries carefully. Instead of the basic search form, try Google Books' Advanced Search, which makes even complex searches a simple matter of filling in the blanks. Search on a name plus the word genealogy, family or history as a title word or subject. Try several searches: First, enter the name in the Exact Phrase box, plus genealogy OR family OR history as the title. (No need to use quotation marks around phrases you enter in the Exact Phrase box—Google does that for you.) Then do three separate searches with the name as an exact phrase plus genealogy or family or history as the subject. You may catch other matches by searching on the name as an exact phrase with the last name first.
In an example from my own research, Henry Crum lived in Virginia in the 18th century. A search on Henry Crum as an exact phrase, along with the word genealogy as a subject, turns up 12 matches. They include a history of the Printz family that says he was probably the father of Elizabeth Crum, who married George Printz.
2. Add a year range
Got too many matches or lots of irrelevant results? Narrow your search's scope by adding a range of years. For example, Henry Crum's last name is spelled Crom in some records, and a search on the phrase Henry Crom plus the subject history produces 122 matches. That's a lot to browse through, and most of them appear to be the wrong person anyway. You can search on a range of numbers or years by separating the low and high figures with two dots. Adding 1700..1767 (Henry's life dates) to the All of the Words box finds occurrences of any year within Henry's lifetime. That cuts down the matches to a single relevant book, Virginia's Colonial Soldiers, which says Henry was fined for being absent at two musters in 1746.
3. Search on alternate name spellings.
Any genealogist knows an ancestor's name might be spelled differently in different records (and sometimes in the same record). The last name of Jacob Coger, a Virginian who was probably Henry Crum's son-in-law, also can be spelled (among other ways) Cogar, Cowger and Koger. You could do separate exact-phrase searches for Jacob Coger, Jacob Cogar, Jacob Cowger and Jacob Koger, but it saves time to search for all the spellings at once.
Just enter each name in the At Least One of the Words box and instead of using quotation marks, connect the first and last names with a hyphen: Jacob-Coger Jacob-Cogar Jacob-Cowger Jacob-Koger. The combined search for the four name spellings produces 91 matches. They show that Jacob arrived on the Mortonhouse in 1728 in Philadelphia, and he was reprimanded in Augusta County, Va., in 1750 for driving hogs on the sabbath. Most of the matches are for the right person, so there's no need to narrow the search. But you might turn up more matches by repeating the search with the last names first.
4. Add another term.
If searching on a name is still resulting in a lot of irrelevant matches, add another name (such as a spouse), a place, an occupation, or any word closely associated with that person or family. Experiment with combinations of the name with other search terms. Searching on eight spellings of Henry Crum's name produces 1,490 matches. But adding Virginia to the All of the Words box narrows the results to 132. Those include two books: Pioneers of Old Frederick County, Virginia, which says that Henry purchased land in Orange County, Va., in 1740 from a resident of Lancaster, Pa.; and Virginia Northern Neck Land Grants, 1742-1775, which says Henry was granted 387 acres in Frederick County in 1755.
5. Search within a book or journal
It's worth searching within individual books and journals that are likely to mention your ancestors. You might identify promising titles using the FamilySearch catalog, which lists books, journals and records at the Family History Library in Salt Lake City; WorldCat, which lists 1.5 billion items at more than 10,000 libraries worldwide; or the FamilySearch Wiki, a huge collection of genealogy how-to articles. For instance, the article on England newspapers notes that the Gentleman's Magazine published birth, marriage and death notices and other news from 1731 to 1864.
To search this publication on Google Books, enter Gentleman's Magazine in the title box and a name in the Exact Phrase box. A search on the name William Pennington turns up eight matches, including a death notice in 1829 for William Pennington, a Loyalist in the American Revolution who returned to England after the war. Be sure to also try abbreviations for your ancestor's name, such as Thos. and Chas. A search on the phrase Wm. Pennington produces a notice of William's marriage to "Miss Weston" at Bath in 1792.
Chronicles of the Scotch-Irish settlement in Virginia, another title in Google Books, has abstracts of Augusta County court records with thousands of names. My search on that title and Crume Croom Crooms Crum Crumb in the At Least One of the Words box finds a match on my ancestor Philip Crume (spelled Crum), who was appointed a road surveyor in 1751. The second occurrence of the name in the book is an index entry for Philip Crum. It's worth browsing the index for variant spellings of an ancestor's name in addition to searching within the book. I found that the index entries for Philip Crame and Philip Crine also refer to Philip Crume. Clicking on a page number in the index jumps to that page.
You also can search genealogical journals on Google Books, such as the New England Historical and Genealogical Register, published quarterly since 1847. (Typing just New England Historical in the Title box is good enough.) Try the person's name in both the Exact Phrase and All of the Words boxes. If you're searching on a common name, add another term, such as a town name, in the All of the Words box. If the last name is unusual, search on just the name.
To find articles on the family, search on a last name and the word family in the Exact Phrase box. For example, a search of The New York Genealogical and Biographical Record for the phrase Van Buren family turns up an article "Martin Van Buren, with a Sketch of the Van Buren Family in America," in the July 1897 issue.
6. Search for histories of a town or county
Once you've found an ancestor by name—or if you haven't—broaden your search to the places he lived. Enter a county or town name as a title word or subject. You can add a name in the Exact Phrase or All of the Words box to find books that mention your ancestor, but even books that don't name him might give details about his neighborhood, church, school, military unit, place of work and more. You'll find valuable background information that will help you put your family history in historical context. You might also come across your ancestor's names spelled in ways you wouldn't have thought to search on.
Keep county name and boundary changes in mind, and run searches on all the counties that had jurisdiction over your ancestor's place of residence through the years. Without moving, my Crume family lived in Orange, Augusta, Frederick, Dunmore and Shenandoah counties in northern Virginia in the 18th century.
7. Save your book
Generally, Google Books lets you view and save a complete book if the book's copyright has expired. (In the United States, that usually means that it was published before 1923.) You also may be able to view a "snippet" or a preview of a book still under copyright. But Google has no preview for many books, including Shenandoah County, Virginia Abstracts of Wills, 1772-1850, published in 2009. Google Books does link to several sites where you can purchase the title, or you can search for it on WorldCat and try to borrow it through interlibrary loan.
A snippet means you get just a few lines of your match. You can't download the page or the book, but you can take a screenshot to capture what you see on the screen. To do this, hit Shift+Option+3 on a Mac. In Windows, hit the PrntScr key and paste the image into a document using a program such as Windows Paint. Or use Snipping Tool, an application included in Windows Vista and Windows 7. Scroll all the way down to view bibliographic information.
If a preview of the book is available, as it is for Virginia's Colonial Soldiers, you can click on the book title to view multiple pages, but not the whole thing—so a screenshot is the fastest way to save the information here, too. The options at the top let you zoom in on the page, display one or two pages at once, and toggle the sidebar on and off. Click on the chain icon to copy a link to the page so you can email it to someone. Add the book to your Google library (you'll need to have a free Google account) to make it easy to find later. Click on the down arrow beside the page number to jump to any section of the book. In the sidebar on the left, you can buy an e-book or printed book, search for a word or phrase in the book, or click About this Book to view a bibliographic reference.
If the full book is available, you have more options. You can download it or click on the scissors icon at the top to save selected text. Use the left and right arrows to page through the book. Click on the tool icon at the upper right to download the book as an ePUB file or a PDF file, or to view it as a plain text file that you can copy and paste.
Tip: Search for town and county histories without using a person's name. These books can hold valuable background information that'll help you put your family's story into historical context. You also might come across your ancestor's name spelled in ways you wouldn't have thought to search on.
Looking in Libraries
Google Books is among the best places to start when looking for books online, but it's not your only option. Here are a few more places to access online genealogy and history books. Also check libraries in your ancestors' area and search online for new sites with digitized books.
The FamilySearch catalog, a service of the Church of Jesus Christ of Latter-day Saints' Family History Library in Salt Lake City, has lots of genealogical books and records for you to explore. You'll find digitized books in the Family History Digital Library collection containing more than 40,000 searchable genealogy publications from Brigham Young University and other libraries. You can search in multiple categories (such as birth, marriage, death records), and you can browse by locations around the world.
Although it's not family history specific, the University of Pennsylvania's Online Books Page is another online catalog that features a million-plus free books, as well as news, features and access to archives in English and other languages.
A version of this article appeared in the January/February 2013 issue of Family Tree Magazine.
Related Reads