Sign up for the Family Tree Newsletter Plus, you'll receive our 10 Essential Genealogy Research Forms PDF as a special thank you!
Get Your Free Genealogy Forms
"*" indicates required fields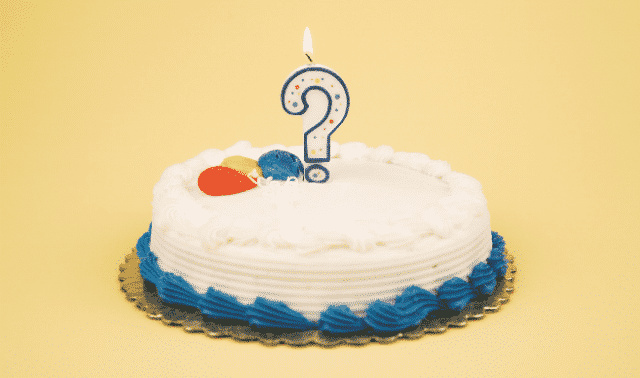 Conflicting birthdates can be especially difficult to resolve. Before the 1900s, birthdates seem to be especially problematic: they're almost a moving target in many ancestors' records. Proof of birth wasn't generally required for identification and legal purposes the way it is today. Many people didn't consider it something that had to be remembered and reported precisely.
Here's an example of a uncertain birthdate on my family tree—and some tips that may help you the next time you come across discrepant dates in your ancestor's records.
Resolving conflicting evidence: birthdate
Today's question is, "When was Henry Fox born?" The problem is, I don't think he even knew the answer!
Henry's parents married in February 1889 in Denver, Colorado. He was their only child when they divorced in 1897. Throughout his life, Henry reported Denver as his birthplace. Unfortunately, only scattered birth records exist for Denver County during that time frame, and staff at the Colorado State Archives couldn't find a record for him. No baptismal record for him appears in the parish records where his parents married.
I've not yet found Henry in the 1900 census and have only a "maybe" entry for him in 1910, as a single hired man on a Wyoming ranch. He's well-hidden in the 1920 and 1930 censuses, too. Fortunately, he does appear in other records. Here's a look at his birth dates, reported in the order given throughout his life:
Date of birth
Record
Date of record
Informant
(stated or presumed)
ca 1889
("8 years old")
Complaint in parents' divorce record
3 April 1897
Mother
15 Jan 1887
World War I draft registration
5 June 1917
Self
15 Jan 1888
Marriage record
26 February 1926
Self
ca 1887
Henry's child's birth record
13 January 1932
Unknown
15 Jan 1890
World War II draft registration
27 April 1942
Self
15 Jan 1887
Social Security application
4 March 1937
Self
ca 1888
U.S. census, 1940
1940
Spouse
01 Jan 1890
Death certificate
October 1961
Daughter
My favorite entry is his World War II draft registration, which to me speaks volumes! Was he 53? 55? Nope, apparently he eventually decided he was 52:
Tips for analyzing conflicting birthdates
Generally, you can consider information in an old record to be more reliable when:
Provided by someone with first-hand knowledge of it (remember, a person is not a reliable eyewitness of his or her own birth);
Reported close in time to the actual event;
Given without apparent motivation to lie, such as to preserve reputation, qualify for an otherwise underage marriage or to qualify (or disqualify) for military service
It appears in multiple records that were created independent of one another (not informed by the same source).
Which date is correct?
Henry Fox reported consistently that he was born on 15 January. The only discrepancy with that day of the month was provided by his daughter (not a reliable witness) in a record created at his death (long after his birth). So I will consider the day to be 15 January. Henry consistently reported his birthplace as Denver, where his parents married; I have no evidence to the contrary except a lack of a birth record, which is explainable because records weren't kept consistently. (This on-demand video class will help you find vital records.)
Now to apply the above principles to Henry's conflicting birth years (1887-1890). The most reliable of the above sources would normally be the divorce record for two reasons: It was informed by Henry's mother, who was at the birth. It's also the closest known record to Henry's actual birth, so memories should have been clearer.
Here's what she said in a sworn statement on 3 April 1897, pertaining to her divorce:
(Yes, interesting things often appear in divorce records! Here's how to find divorce records for your relatives.)
It's only fair to consider whether Mary lied about Henry's age in court to bolster her suit for divorce and custody (she was the plaintiff and need to appear as "respectable" as possible). However, an exact interpretation of her statement means Henry was already eight years old on 3 April 1897 and born between 4 April 1888 and 3 April 1889. She didn't doctor a birth date that would make his birth appear well after her February 1889 marriage. This makes me more inclined to believe her.
Making an educated guess
I will keep looking for additional evidence for Henry's birth by continuing to search for him and his mother in the years just after the divorce. I haven't yet completed a reasonably exhaustive search! But if I had to pick a date right now, I would guess he was born on 15 January 1889, just before his parents married. The 1887 birth year would have made him 10 years old at the time of the divorce, born a full two years before the marriage. I think this scenario is less likely. An 1890 birth would have made Henry seven years old at the time of the divorce and would have made his birth that much more "respectable." I think if that were the case, his mother would have said so.
That's the best I can do right now. And this illustrates another important principle in genealogical research: sometimes the best you can do has to be good enough. At least for the time being.
Related Reads