Sign up for the Family Tree Newsletter Plus, you'll receive our 10 Essential Genealogy Research Forms PDF as a special thank you!
Get Your Free Genealogy Forms
"*" indicates required fields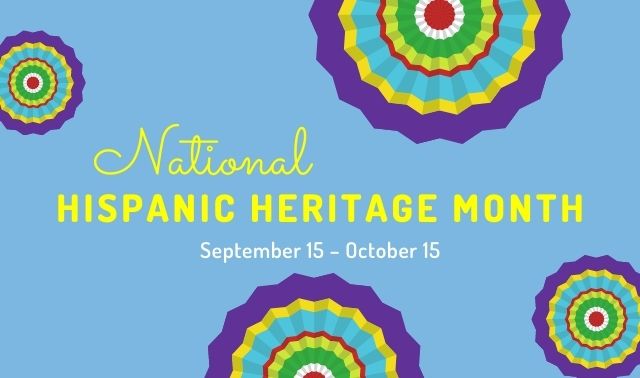 Sept. 15 to Oct. 15 is National Hispanic Heritage Month, when we celebrate Hispanic and Latino American heritage, culture and contribution to US history. Around 55 million (17 percent) of Americans have Hispanic (Spanish-speaking, regardless of place of origin) or Latino (Latin American) roots.
How Sept. 15 to Oct. 15 Became National Hispanic Heritage Month
The first colonial settlement in North America wasn't Jamestown in 1607. Nope, the Spanish got here quicker. They established St. Augustine in 1565 on the Atlantic coast of what's now Florida (whose name is Spanish for "land of flowers").
President Lyndon Johnson approved Hispanic Heritage Week in 1968. Twenty years later, President Ronald Reagan expanded the observation to cover a 30-day period ending Oct. 15.
The month celebrates the long and important presence of people of Hispanic descent in North America. The Spanish fortress of St. Augustine, Fla., founded in 1565, is the first continuously inhabited European settlement in North America. The Spanish explored the US Southwest in the 16th century and founded Santa Fe, NM, in 1610.
Independence Days
Why does National Hispanic Heritage Month span two months? In 1968, California Rep. Edward R. Roybal sponsored a law to establish Hispanic Heritage Week starting Sept. 15. That week would include independence celebrations of eight Hispanic and Latin American countries:
Costa Rica: Sept. 15, 1821
El Salvador: Sept. 15, 1821
Guatemala: Sept. 15, 1821
Honduras: Sept. 15, 1821
Nicaragua: Sept. 15, 1821
Mexico: Sept. 16, 1810 (If you're wondering, Cinco de Mayo isn't a celebration of independence. Rather, it's a relatively minor holiday in Mexico to mark an 1862 Franco-Mexican War victory at the Battle of Puebla.)
Chile: Sept. 18, 1810
Belize: Sept. 21, 1981
In 1988, another Californian, Rep. Esteban E. Torres, sponsored a law to expand the Hispanic heritage commemoration to a 30-day period starting Sept. 15. The bill died in committee, but a similar bill from the Senate passed. President Ronald Reagan signed it into law Aug. 17, 1988.
The website Our American History/La Historia de Nuestra América relates the part the Spanish and Hispanic Americans played in the American Revolution.
Hispanic Heritage Genealogy Facts
Today there are over 60 million people in the U.S. who trace their heritage to Spanish-speaking countries.
Surname practices in Spain, Mexico and other Hispanic countries often preserve a woman's maiden name, which, as genealogists know, can be a huge help when researching!
The FamilySearch wiki is a great place to being researching your Hispanic roots. Mexico, for example, is thoroughly represented with with civil registration (birth, marriage and death) and church records for most Mexican states, as well as the 1930 Mexican census.
Church records can be particularly helpful when researching Hispanic ancestry, especially if your research takes you to South America.
Military records in Peru, which was involved in a series of conflicts and battles from the 1500s to as late as 1942, begin about 1550.
For those researching their roots in Spain, remember that instead of coming through Ellis Island, your Spanish ancestors probably arrived at a port somewhere south of the border.
Related Reads