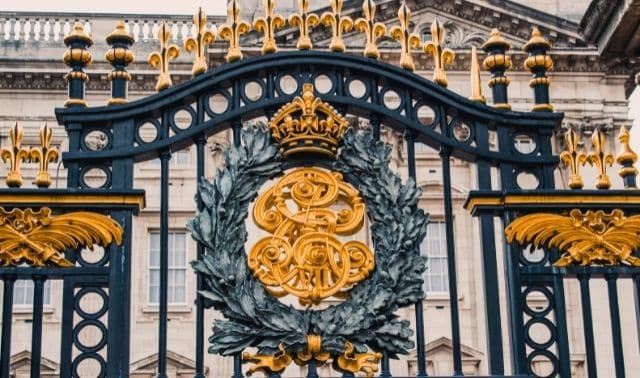 Do members of the British royal family have a last name?
Members of the royal family may go by both the name of the royal house, and by a surname. These are not always the same. Often, they do not use a last name at all.
Prior to 1917, the members of the British royal family had no surname. Instead, they used the name of the house or dynasty to which they belonged. In other instances, they were known by the names of the countries over which they and their families ruled.
The adoption of the Windsor surname
In 1917, George V made a radical change when he adopted the name "Windsor," not only as the name of the 'House' or dynasty, but also as the surname of his family. This was the result of anti-German feelings during the first World War. Windsor was chosen after the castle of the same name. George V declared that 'all descendants in the male line of Queen Victoria, who are subjects of these realms, other than female descendants who marry or who have married, shall bear the name of Windsor'.
Windsor becomes Mountbatten-Windsor
While Queen Elizabeth did confirm the royal family name of Windsor after her accession in 1952, she made a rather large change in 1960. At this time, in an effort to honor her husband's family name and to distinguish her direct descendants from the rest of the royal family, it was declared that they would carry the name of Mountbatten-Windsor.
The first appearance of the Mountbatten-Windsor surname on an official document was November 14, 1973, on the the marriage certificate of Princess Anne and Captain Mark Phillips.
Territorial surnames
So you've wrapped your head around Mountbatten-Windsor, but the surname confusion actually doesn't end there. Some members of the royal family have used their family's territorial designation instead of the family surname when signing official documents. Prince William and Prince Harry served in the military as William Wales and Harry Wales — because their father is the Prince of Wales. Wales is also the last name that Harry chose to go by when he was in school.
This is because a proclamation on the royal family name by the reigning monarch is not statutory; unlike an Act of Parliament, it does not pass into the law of the land. Such a proclamation is not binding on succeeding reigning sovereigns, nor does it set a precedent which must be followed by reigning sovereigns who come after.
Don't most royals only go by their first name?
In general, members of the royal family who are entitled to the dignity of HRH Prince or Princess do not need a surname. However, if at any time any of them do need a surname (upon marriage for example), that surname is Mountbatten-Windsor.