Sign up for the Family Tree Newsletter Plus, you'll receive our 10 Essential Genealogy Research Forms PDF as a special thank you!
Get Your Free Genealogy Forms
"*" indicates required fields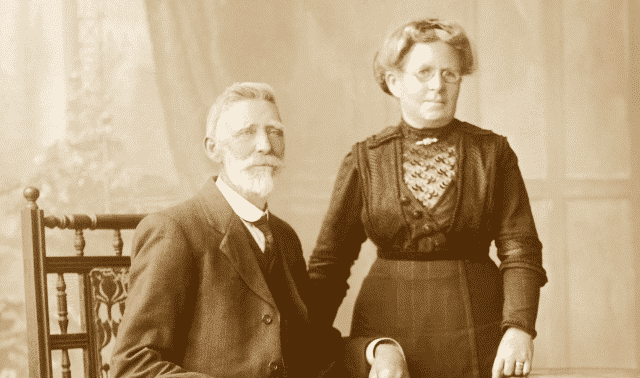 Researching your female ancestors can often come with a variety of unique challenges. Woman generally took their husbands last names. When photographed, woman were generally listed under their married name, or not at all. We've put together some helpful hints to help you discover your female ancestors maiden names.
1. Research indirect records
Research the woman indirectly, seeking records of her relatives—husband, father, siblings and children. She may be named as an heir, witness or traveling companion. A letter may mention her, too.
2. Try searching marriage records
Marriage records are most likely to contain a woman's maiden name. If you notice from censuses most of her children were born in one county, start your marriage records search there. Look for a certificate and license application in county records. Churches many have marriage bonds or banns. Study historical newspapers, too, for an announcement.
3. Follow her children
Seek records on each of a woman's children, even those not in your line, including birth and baptism records, marriage records and death records. One may give a maiden name if others don't. Also note others named, especially witnesses, as they may be her relatives.
4. Do some cemetery research
In the tombstone, look at plots near hers, since families often were buried near each other. Study the caretaker's burial records for more information about those people, and to see if anyone was buried nearby without a headstone.
5. Find evidence to support or refute potential names
Once you have a guess at a surname, start researching families in the area with that surname to see if any have children with your female ancestor's first name. Keep note of all the clues that support, as well as those that refute, the conclusion you've found your ancestor's maiden name. It's likely that a collection of clues will lead to her name, rather than a single momentous record that states, "I, Mary Smith Pearson … "
To read case studies of finding female ancestors' maiden names, see A Genealogists's Guide to Finding Your Female Ancestors by Sharon DeBartolo Carmack (Betterway Books).
Related Reads