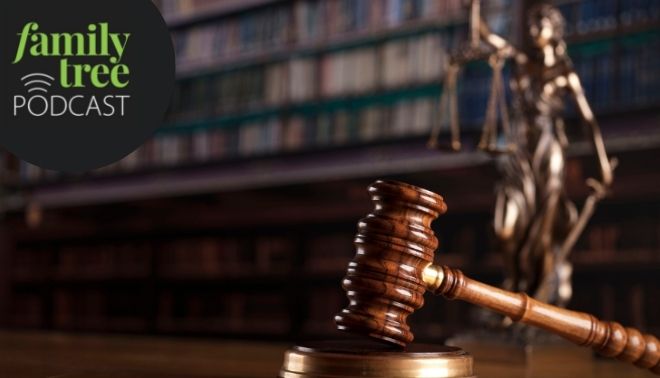 This month, explore overlooked and underused sources with courthouse records, probate records and Cyndi's List.
Ep. 60: May 2013
In this episode:
---
News from the Blogosphere with Diane Haddad
The new FamilySearch.org adds photo features and more!
---
Top Tips: Conquer the Courthouse
Lisa talks with author and instructor Lisa A. Alzo about her upcoming feature in the magazine. For more from Lisa Alzo, check out her book Three Slovak Women.
---
101 Best Websites: Cyndi's List
Lisa takes you on a tour of the ever-popular genealogy website Cyndi'sList.
---
Family Tree University: Probing for Clues Power Course
Family Tree Magazine Online Editor Tyler Moss gives you probate pointers from the Probing for Clues Power Course at Family Tree University.
---
The Publisher's Desk with Allison Dolan
In honor of National Photo Month, Allison Dolan, Publisher of Family Tree Magazine covers the latest deals at Family Tree Shop.
---
Your Host: Lisa Louise Cooke
Listen to Lisa Louise Cooke's Genealogy Gems and Genealogy: Family History Made Easy podcasts in iTunes and visit her website for great research ideas, podcast episodes and videos.
Have fun climbing your family tree!