Sign up for the Family Tree Newsletter Plus, you'll receive our 10 Essential Genealogy Research Forms PDF as a special thank you!
Get Your Free Genealogy Forms
"*" indicates required fields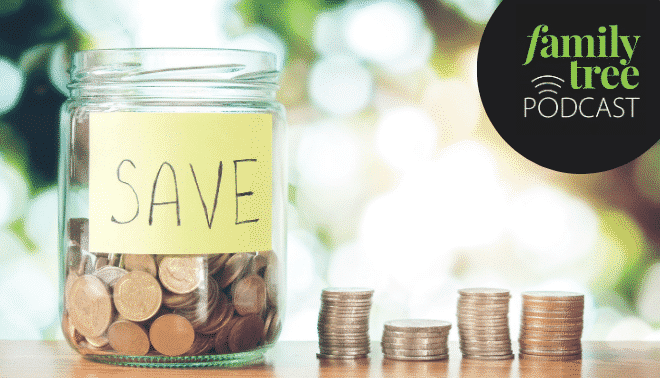 In this episode, we're bringing you some of our favorite free genealogy resources and money-saving tips so you can start your year off strong (without breaking the bank). Plus, our DNA expert discusses how transferring your raw data can be a money-saving technique for acquiring more DNA matches.
Ep. 145: January 2021
In this episode:
---
Tree Talk (01:26)
In today's Tree Talk segment, Family Tree Magazine Podcast listener Ken Bonvallet writes in to share how online technology is helping to connect him with relatives and the stories of his family history.
Share your story of discovery and you may just hear it here on the Family Tree Magazine Podcast! Email your story to: FamilyTree@yankeepub.com
---
Featured Interview: Free Genealogy at Ancestry.com (03:50)
Lisa covers the Free Index Collections on Ancestry.com.
Lisa's Tip: Use the Find on Page feature of your computer (on Windows use Control + F) to conduct a quick search for keywords in the titles of the large list of free record collections and indexes on the Free Index Collections page.
---
DNA Deconstructed: Transferring Your Raw Data (13:03)
Your DNA Guide Diahan Southard discusses how transferring your DNA raw data is a money-saving technique for acquiring more matches.
Diahan's Tip: Transfer with a purpose rather than simply acquiring countless new matches that will just bog you down.
---
Best Genealogy Websites: Free Genealogy Websites with David Fryxell (18:08)
Founding Family Tree Magazine editor David Fryxell shares a few highlights from his list of the best free websites for genealogy research.
David's Top Free Websites:
Lisa's Tip: Check out the new Newspaper Navigator tool at the LOC Labs. Learn how to use this exciting new image search tool by watching Elevenses with Lisa episode 26.
Book Recommendation: The Family Tree Scandinavian Genealogy Guide: How to Trace Your Ancestors in Denmark, Sweden, and Norway by David Fryxell
---
Editor's Desk: Free Genealogy Resources from Family Tree Magazine (32:58)
Family Tree editor Andrew Koch highlights free content and resources available from Family Tree Magazine.
Andrew Recommends:
Free Podcast – Get all the new episodes of the Family Tree Magazine Podcast plus archive and show notes back to 2008!
Free Genealogy Resources Library – Quick-reference guides and charts, ebooks, dozens of type-able forms such as five-generation charts and family group sheets.
Free Genealogy Newsletters – The Genealogy Insider email newsletter includes a digest of articles, including one or two free articles in each newsletter. Daily and weekly options.
Family Tree Magazine on Social Media
---
Your Host: Lisa Louise Cooke
Listen to Lisa Louise Cooke's Genealogy Gems Podcast in your favorite podcasting app or with the Genealogy Gems Podcast app in your app store, and visit her website for great research ideas, podcast episodes and videos.
Have fun climbing your family tree!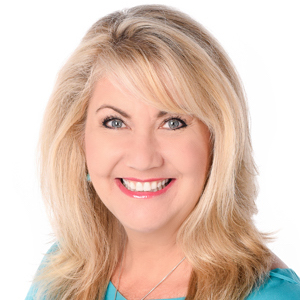 ---
FamilyTreeMagazine.com is a participant in the Amazon Services LLC Associates Program, an affiliate advertising program designed to provide a means for sites to earn advertising fees by advertising and linking to Amazon.com and affiliated websites.